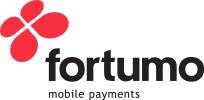 Partner Relations Manager
Fortumo OÜ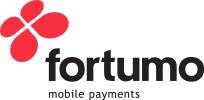 Partner Relations Manager
Fortumo OÜ
Detailid

Esmane info

Ettevõte
Your areas of knowledge and expertise that matter the most in this role:
• Good B2B communication and negotiation skills
• Strong planning, project execution, and analytical competencies
• A can-do attitude and ability to work independently without close supervision
• Great analytical skills and attention to detail
• Good with numbers and using spreadsheet software
• Ability to handle stress and high workload with poise and ease
• Firm understanding of databases and back-office systems or a will to learn it
• Fluent in written and verbal English, knowledge of a local language native to Southeast Asia is a plus

What is the purpose and content of this role?
Your job at Fortumo will be to build and maintain strong relationships with mobile operators in Southeast Asia, as well as helping them solve any problems they might be facing with any of Fortumo's products or merchants. As a Partner Relations Manager, you will be the first point of contact for our mobile operator partners across a wide variety of topics, including any operational or financial problems with the telcos, fraud issues, payment flow changes, API switches, and more.

You will be representing Fortumo in negotiating financial conditions on behalf of our merchants, initiating, and managing various projects to grow our business. You'll be the final escalation point for our mobile operator partners. You will be working closely with our Carrier Sales and Connectivity teams to support merchant onboarding and technical integration activities. Your main focus will be working with our partners in the Southeast Asia region, including Indonesia, Malaysia, Philippines, Vietnam, Thailand, Cambodia, and Myanmar.

In return we offer you:
• A solid, skilled team - 30% of the team has been at Fortumo for 5+ years. People come, stay, and grow. We have gone through multiple big shifts in business, gone through difficult times, and successfully launched new business lines together
• Independence in defining your role - the freedom to act and take responsibility
• A good work-life balance - we are involved in the Family Friendly Employer program
• A cozy and cool working environment in one of our offices in Tartu or Tallinn
• A variety of frequent all-inclusive team events that will help you quickly integrate into our talented and fun team
• Tenure-based extra vacation days
• Monthly health & wellness compensation
• Internal & external trainings and much, much more