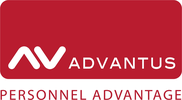 BUSINESS DEVELOPMENT MANAGER
Advantus, UAB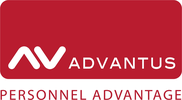 BUSINESS DEVELOPMENT MANAGER
Advantus, UAB
Detailid

Esmane info

Ettevõte
PELIAS was founded in Norway in 1987 and it is the leading pest control company. We have successful companies in Lithuania since 2004 and Latvia since 2017. We provide our customers the highest-quality pest control services by being a stable cooperation partner and applying the latest technologies in our work. We have digitalised our processes and are certified according to ISO 9001: 2015 standard. PELIAS BALTIC OÜ was registered in September 2020.
We are hiring a sale driven BUSINESS DEVELOPMENT MANAGER for Estonia

You will have the opportunity to start up the new company in Estonia with the goal to strengthen the brand as a reliable partner. You will drive the performance of the Estonian sales targets and grow the market share and client portfolio. The value of your work lies in creating a sense of security for our customers by limiting potential impact of pests on the environment and human health.

You will develop and execute a competitive business and sales strategy for the local market to help us to ensure the visibility of the PELIAS brand.
You are the first point of contact and will build strong relationships with our already existing clients in Estonia, new potential clients, partners and team members.
You have a drive to work in a mobile way within a dynamic business environment and create opportunities yourself to go an extra mile for achieving the goals.
You will hire, manage and motivate your first team members within the first six months, starting with a service team to serve our existing and new clients.
You understand the importance of after sales process and guarantee a high-quality service.
You are responsible for the daily management of the company, reporting to HQ, finance and warehouse of stock.
You lead by example and use modern and creative sales and management practices.

You will bring along:
you are an entrepreneur by heart and value the opportunity to be the initiator and decision-maker yourself
you have a strong inner sales drive and empathy to sense the customers' needs to be creative in closing the deal
you are an achiever and have the know how to increase the market share and revenue
you have successfully set up new businesses or launched products
your customers value the personal touch and eye for detail to make them feel appreciated
experience in leading negotiations and account management
you are structured, creative problem solver and take ownership for your decisions
fluency in English and Estonian, knowledge of Russian is a great advantage.
We will equip you with:
Certified highest quality products and technologies to exceed our customers' expectations
Supportive colleagues who take pride in their work and will make your onboarding smooth and transparent
Hands-on training in the HQ in Lithuania getting to know all aspects of the business
16 years of valuable experience and know-how in the industry with a charismatic leader
Long term opportunity to make an impact and take ownership of your work
Tools and facilities to do an excellent job incl. a business car

Recruitment is managed by our partner Advantus OÜ. Please submit your CV in English. For more information please contact our recruiter Sabina Rand-Haddad via sabina@advantus.eu

Information about the company: http://www.pelias.lt/en/