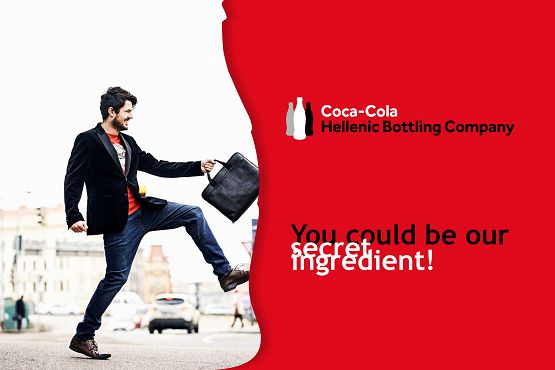 Detailid

Esmane info

Ettevõte
Requirements for candidates
Our management trainee programme – a job, not an internship!
Designed for talented graduates to challenge them to grow into Coca-Cola HBC's next generation of leaders.
Blends your unique skills with the a fast-paced environment, top leader mentoring, an international community, and exposure to top-level responsibility early in your career. All to rise you to your full potential.
Fast tracks you through learning our business and industry, providing you: participation in impactful projects, understand all different sides of the business through rotational assignments or projects, access to mentoring and coaching by leaders, a chance to grow in your job.
Gives unique value of being part of an international community of Management Trainees across Coca-Cola HBC: to share and learn from.
A 2 year programme, after which you'll have opportunity to continue developing yourself and your career through leadership roles in the function you're selected for.
IF THIS SOUNDS LIKE YOU, YOU'RE READY TO RISE
You have recently graduated from University (Economic studies would be an asset) or are in your final year of studies about to graduate.
Up to 1-2 years of experience in Sales or Finance area would be an asset.
You speak English and one of following languages (Polish,Lithuanian, Latvian or Estonian) and are an advanced PC user.
You're volunteering or taking an active role in student organisations, sports or have another amazing interest that you pursue.
You are eager to travel (50% in Baltic countries and 50% in Poland).
Job description
YOUR KEY ROLES AS MANAGEMENT TRAINEE
You will be involved in working with OBPPC projects (Occasion,Brand,Package,Price,Sales-Channel), Marketing and Tax projects.
Actively participate in the RISE programme (on-the-job tasks, peer learning, mentoring and training assigned).
Work on assignments related to the role in a particular function,
Participate or lead departmental and cross-functional business projects (on project basis or rotation to other departments).
Take full responsibility with planning and organising activities related to your assignment, as well as delivery of assigned objectives, projects and results.
ABOUT COCA-COLA HBC
We're a family of over 30 thousand engaged people. Each and every one of us is the secret ingredient of Coca-Cola HBC – leading bottler of The Coca-Cola Company brands. Our every day mission is to delight 595 million customers by offering a choice of over 136 iconic global and local brands, in the moments that matter, 24 hours a day, 7 days a week. We're an empowered and talented team that drives results by winning and learning every day.
JUST BRING ALL YOUR SPECIAL INGREDIENTS AND RISE
Within this trainee program, we offer excellent learning and development opportunities as well as the prospect of a successful career in an international corporation.
Start date: March 2021