3301


Detailid

Esmane info

Ettevõte
Our Service Delivery division is looking for an ambitious Procurement & Delivery Coordinator who is ready to contribute to our new projects. This is an ideal workplace for those who want to make an impact on the growth of our organization, who are willing to collaborate as well exceed every day and who dares to take responsibility. With us, you are part of this truly international team on a strong growth trend. A global client has joined our portfolio, who is represented in more than 10 countries and is served from Estonia.
Fujitsu Estonia SC delivery division is handling business on a Global scale - We offer our customers E2E supply chain services, from receiving orders to the settlement of transactions. In order to be successful, the role requires strong business orientation, supply chain or logistics background, good communication skills and hands-on approach.
In this role you will be responsible in following areas:
• Active initiatives and contribution to supply chain delivery projects and initiatives;
• Self-management of customer specific order deliveries (i.e. Interface with internal & external stakeholders and provide professional advice and assistance to customer related queries, order deliveries, freight etc.);
• Lifecycle management support;
• Purchasing of hardware products and accessories (sourcing, queries, ordering, deliveries, follow-up, invoice check i.e. subscriptions);
• Gathering, systemizing and analysing professional information;
• Creation and maintenance of material master data;
• Inventory management (Demand Planning & Analysis);
• Process optimization, automation and documentation;
• Close and active collaboration with 3PL and colleagues across EMEIA;
• Monitoring and reporting of agreed key performance indicators (KPIs).
Why to join our team?
We believe that balance between work and private life is important, which is why you will be able to have a say in planning your working day. On top of all, our team features high-quality humor, active communication and an environment that offers variation to each day. As a bonus, you will be able to enjoy 7 additional vacation days each year, sports and health compensation or health insurance, home office set up compensation and many other perks offered by Fujitsu Estonia.
What do we expect from you?
- Knowledge and working in the field of supply chain/logistics and procurement at least 3 years.
- College or university degree.
- Since our customers only speak English we expect you to speak and write in English fluently.
- Solution oriented mindset, excellent communication skills as well good time management is something you feel confident at.
Stella Kirs-Plotkin, Supply Chain Operational Manager
In our international team, you will be given a lot of end-to-end responsibility combined with positive and fun working atmosphere. If you want to help create customer value within our service delivery team by finding new solutions to our customer requirements, this is a great place for you to work and develop professionally. In our team, the key to success lies in collaboration, taking responsibility and a positive attitude!
Service Delivery division as an employer
Our company roots are in Japan: we are Japan's largest IT-enterprise, working in over 100 countries around the world. We are a truly international enterprise in the best meaning of the term. We are able to offer substantive cooperation with our Scandinavian and European teams. With us you will have a chance to participate in global projects. An active community of specialists thinking innovatively await you, along with the opportunity for international development.
Selle ametikoha keskmise palga info leiad aadressilt palgad.ee.
Lisahüved:

 7 additional vacation days, remote work and technical equipment for setting up your home office, sports compensation, sick leave compensation.
Asukoht
Tallinn, Harjumaa,

Eesti


Sepise 7
Kaugtöö võimalus
Tööaeg
Täistööaeg
Paindlik tööaeg
Kontaktisik
Hanni Tomingas
372 577 02 330
Fujitsu Estonia is one of the leading suppliers of IT services in Estonia and a part of the international Fujitsu IT group originally from Japan. We have been in Estonia since 1991.

We offer high-caliber full IT services to both the Estonian and foreign markets, including the development, maintenance, and repair of systems. In addition, we are also responsible for the management of the purchase and supply chain for many major Nordic corporations' IT products and the financial management of IT services. The selection of technology products ranges from basic laptops to data management centers.

Our goal is to simplify the activities of companies and organizations using innovative technologies and services.

THE STORY OF FUJITSU ESTONIA AS AN EMPLOYER
People are at the core of innovation. Our enterprise has a diverse and professional team working in the name of smart technical innovations. The values that unite us are a flexible attitude, cooperation and sustainability. We are a secure, broadly-based international IT enterprise, where one can enlarge one's outlook and feel safe professionally. Japanese roots and cultural heritage have taught us to value long-term relations. Our work has meaning. Our activities make the world a better place for everyone. With you we will direct future society with the help of technology.
---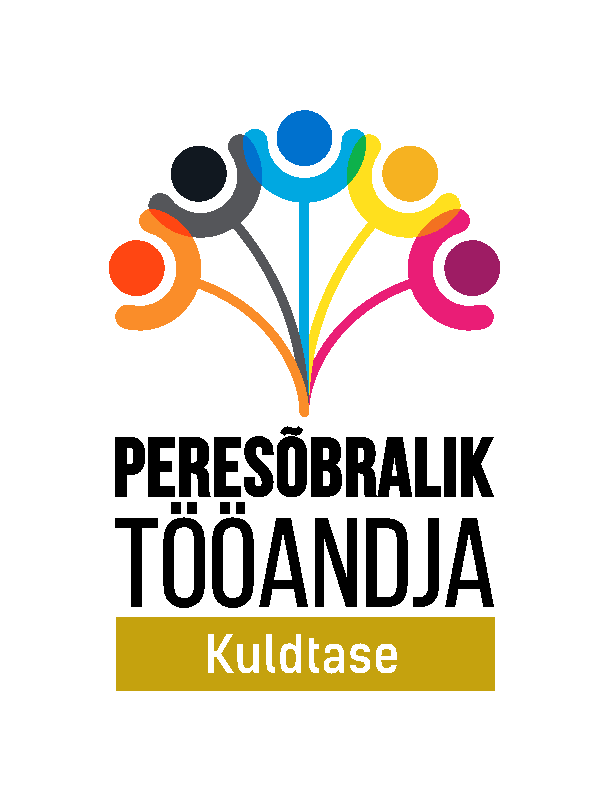 ---
Sarnased töökuulutused:
Buyer

TEHNILISE TOE SPETSIALIST

Customer Experience (CX) Manager