271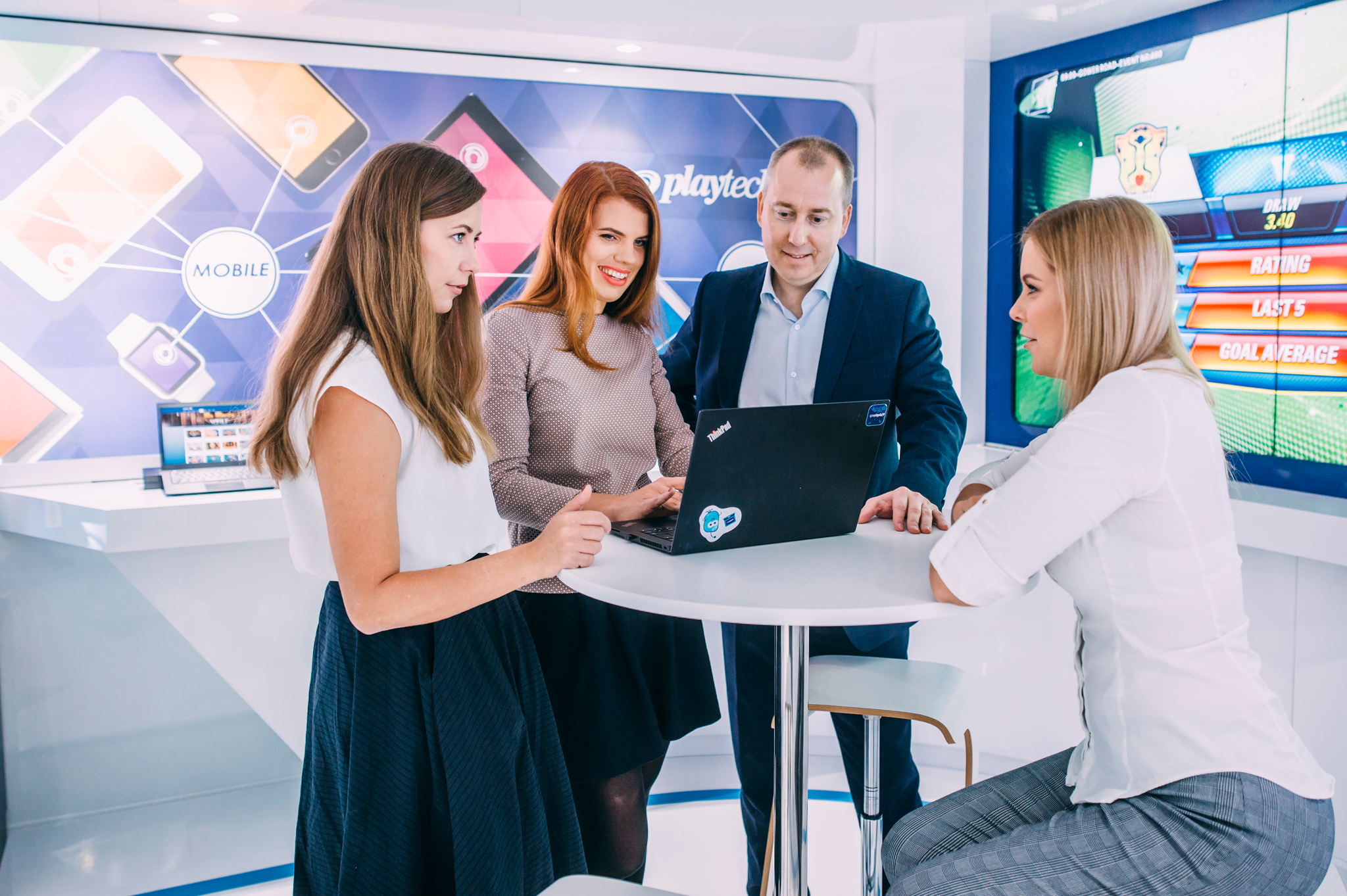 Detailid

Esmane info

Ettevõte
Are you ready for an adventure?
Playtech`s IMS unit is looking for an open-minded and positive Software Analyst.
Press play and let's design future technology together! 
Your influential mission. You..
• Will be collecting and understanding business requirements
• Will know the functionality of current products
• Will be designing and negotiating product change with requestors and engineers
• Will be defining the change in product to achieve value to customer
• Will be the go-to person regarding the details of the product's expected behaviour
• Will be maintaining the knowledge base of the product functionalities and features
• Will be working with reporting platforms
Your unlimited powers. You..
• Are an excellent communicator and express yourself clearly in oral and written English
• Enjoy analytical thinking and are attentive to details
• Love writing technical requirements and come to conclusion in case of different opinions
• Like to get things done
• Can zoom in on a single project while you have multiple on the table
• Have experience in analysing software solutions and thinking from a perspective of a user
You will get extra points for..
• An ability to simplify through usage of diagrams and flow charts
• Experience in extracting information from database using SQL
• Basic knowledge about the financial accounting principles
Our unique attributes. We..
• Are a global IT powerhouse
• Influence the entire gaming industry
• Have collaborative, knowledgeable and technically skilled team
• Provide tools for personal and professional growth
• Offer diverse challenges – no day is the same
• Value active lifestyle and flexibility
• Offer neat benefits & bonus system 
PLAYTECH IS ONE-OF-A-KIND
There are around 1150 unicorns in the world and Playtech is proudly one of them. But we are more than an average unicorn. We are one-of-a-kind.
Two decades of experience and prestigious industry awards demonstrate we don't follow gaming industry trends. We set them.
With us, you can find your passion, choose from unlimited career paths, be part of a supportive and motivated community and work with the absolute best.
IMS Data Services and Reporting Team
Data is the oil of the 21st century and we are in the center of it all. Our team is specialized in providing reporting and data visualization platforms for casino operators and other Playtech systems. Our goal is to consolidate, visualize and distribute data for our customers. This includes building flexible reports and dashboards, data aggregations and processing.
You are joining a team of 12 enthusiastic professionals of varied cultural backgrounds and different expertise in three domains: database, reports and software engineering. IMS DSR department includes 35 friendly people and our Reporting team is a part of it.
Find out more about the IMS unit here:  
https://playtech.ee/blog/platform-behind-the-billion-euro-company
https://playtech.ee/read-more-about-ims-product-units
Sarnased töökuulutused:
Suspicious Activity Reporting Specialist

Wise
Tallinn
€ 2100
Tähtaeg:
22.03.2023
Systems Analyst for Data Exchange Technologies

Nutika spetsialiseerumise vanemkonsultant