722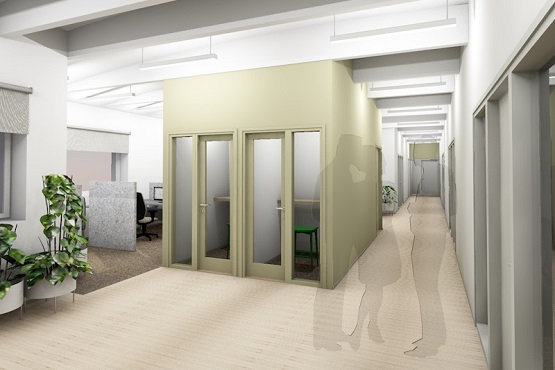 Detailid

Esmane info

Ettevõte
Требования к кандидатам
Interactive Brokers has been at the forefront of the Fin-tech space for over 42 years and we pride ourselves on being primarily a technology company. We continue to challenge the status quo and push boundaries to offer the best trading platform with the most sophisticated features all for the lowest cost to our customers.

We are looking for a DevOps Engineer with good technical knowledge and ability to communicate effectively understanding complex problems and explain their solution. The position is well-suited for an organized individual who can meet deadlines, follow written procedures.
You are someone who will have:

Bachelor's Degree (or higher), in Computer Science or any STEM-related discipline.
5 years of experience in Java, C/C++, Python and/or shell scripting.
Experience with Unix/Linux operating systems, especially Red Hat distributions.
Experience configuring, deploying, monitoring, and supporting Java and Python applications
Familiarity with distributed version control systems, especially Git.
Self-starter attitude that is comfortable working both independently and collaborating with your team.

Good to have:

Experience with virtualization technologies such as VMware, Docker, and Kubernetes.
A systematic problem-solving approach coupled with strong communication skills and a sense of ownership and drive.
Описание работы
You will be responsible to:

Implement tools to scale applications written in various languages (Java, C++, etc), setup alerts and monitoring.
Help the brokerage software development teams with reviewing and collecting information related to operational issues.
Review and document complex projects with many stakeholders.
Research and deploy new technologies to drive innovation and continuous improvement at IBKR
Мы предлагаем
Very competitive compensation and discretionary performance based bonus
Vision and dental benefits, sport activities compensation
Stock incentive plan
Lunches paid for by the company

Please apply here: https://boards.greenhouse.io/ibkr/jobs/6042473002
Brutokuupalk
Bruto kuus
  € 3500 - 6000
Lisahüved:

 Free lunches, free parking, sport/dental/vision compensations, annual bonuses, stock bonuses
Kontaktisik
Anastasia Sakovskaia

Bored of never-ending meetings? Tired of bureaucracy and office politics? Longing to apply your math and computer science skills to real life problems?

Join us as we build the all-in-one financial management platform that gives our clients the power to borrow, earn, spend and invest in capital markets.

Interactive Brokers has been on the forefront of technological innovation for the past 40 years. Our focus on software development and automation consistently makes us the least expensive brokerage firm (see all the benefits we offer to our clients), and the largest electronic broker based on the number of trades.
Publicly traded under the symbol IBKR, 20+ billion dollars in market capitalization. Over 100 billion dollars in customer equity. 600 000 clients and rapidly growing at a rate of 20%+ year over year. Four large development hubs throughout the world. IB LLC is rated BBB+ investment grade by Standard & Poor's.
We need you, a fast-paced and self-directed achiever, to help us continue to lead the industry.
We offer competitive pay and a variety of interesting projects that will appeal to most hungry software engineers. Our culture is centered on software development, and we have a very flat management hierarchy, ensuring that your talents and contributions will be noticed. Your voice will be heard and the changes you implement will make a difference.
Sarnased töökuulutused:
QA Engineer
IT System Administrator

Senior IT Specialist