862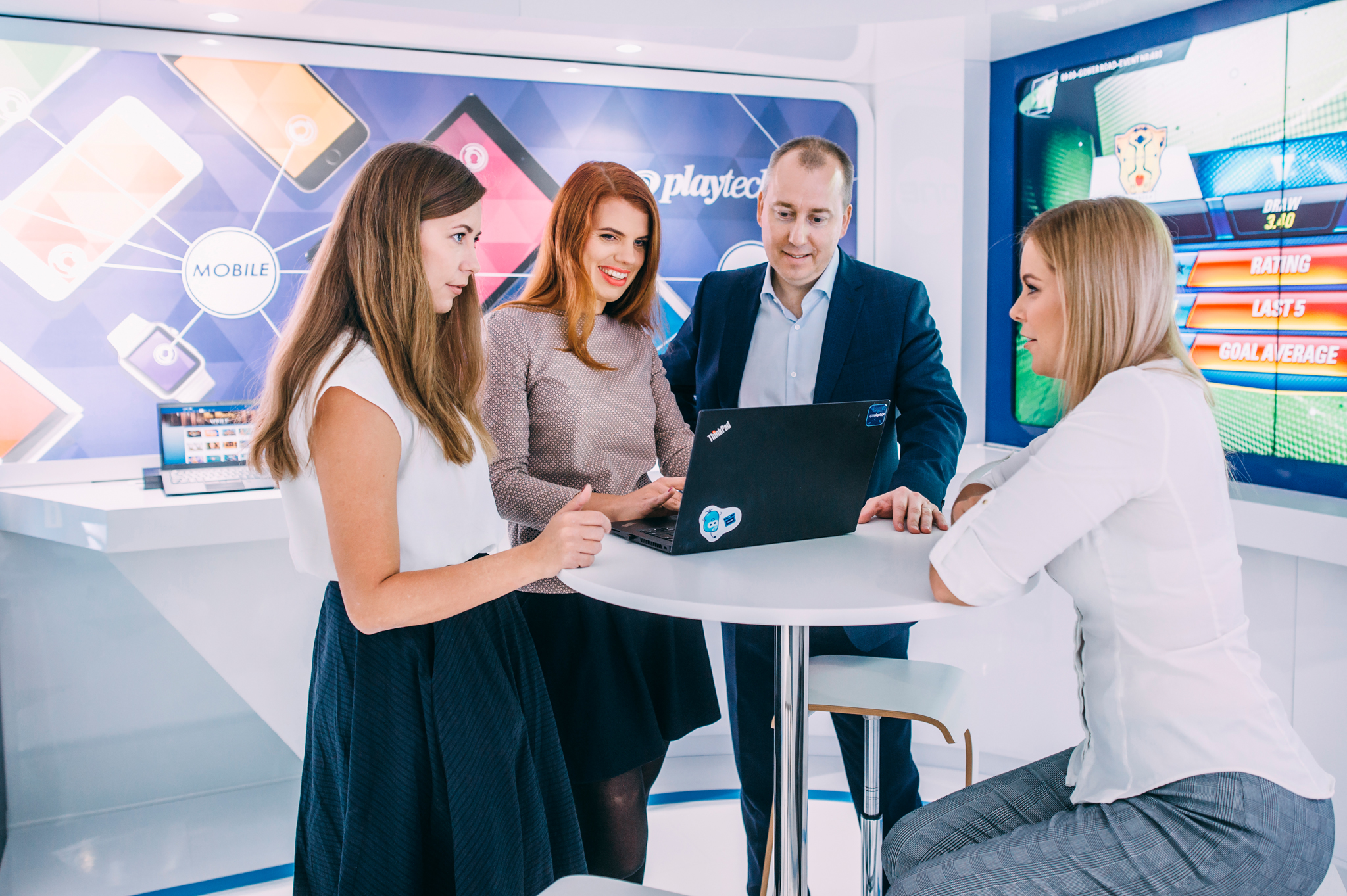 Detailid

Esmane info

Ettevõte
Are you ready for an adventure?
Playtech's Live unit is looking for a talented and experienced Game Design Lead to join our Live Product team.
Press play and let's design future technology together!
Your influential mission. You..
• Will be creating the most innovative games in the industry
• Will are interested in expanding your skills beyond general UX/UI skills
• Will be leading design projects from start to finish
• Will be part of an open working environment that is characterised by teamwork and cross-functional cooperation
• Will have the freedom to introduce your own ideas and to take ownership
• Will be acting as a mentor and providing guidance to other designers in your team
• Will get an exciting perspective, a wide range of tasks, and continually new challenges
Your unlimited powers. You..
• Have led large scale design products both creatively and technically
• Have 4+ years of experience as a UI/UX designer in the gaming industry
• Have a strong game-oriented portfolio including both mobile and desktop games design as well as UX concepts
• Are able to create the entire game concept and flow from scratch
• Are an expert in Figma and Adobe Creative Cloud tools
• Understand principles of CSS animation and are able to create designs according to those principles
• Have experience building animations and working with interactive games
• Have working knowledge of the capabilities and constraints of web front-end technologies, including HTML5, CSS, and JavaScript
• Have a passion for clean, functional & outstanding design
• Are an excellent communicator
Our unique attributes. We..
• Are a global IT powerhouse
• Influence the entire gaming industry
• Offer freedom – take ownership, do your research, and choose the most suitable way of work to get things done
• Offer possibilities for self-realisation and growth
• Offer a work environment where soul and humour are key figures
• Value active lifestyle and diversity
• Have a work culture that allows flexibility
• Offer competitive compensation and neat benefits package
HOW TO APPLY?
Please send your resume together with your previous projects portfolio.
PLAYTECH IS ONE-OF-A-KIND
There are around 1150 unicorns in the world and Playtech is proudly one of them. But we are more than an average unicorn. We are one-of-a-kind.
Two decades of experience and prestigious industry awards demonstrate we don't follow gaming industry trends. We set them.
With us, you can find your passion, choose from unlimited career paths, be part of a supportive and motivated community and work with the absolute best.
PLAYTECH'S LIVE UNIT
We are responsible for our premium casino product, offering the remarkable thrill of a real-time casino game. It's a one-of-a-kind high-level tech product and we are constantly looking for visionary and next-generation technologies to push the industry forward.
Sarnased töökuulutused:
konservaator

IT support Specialist

Letiteenindaja