846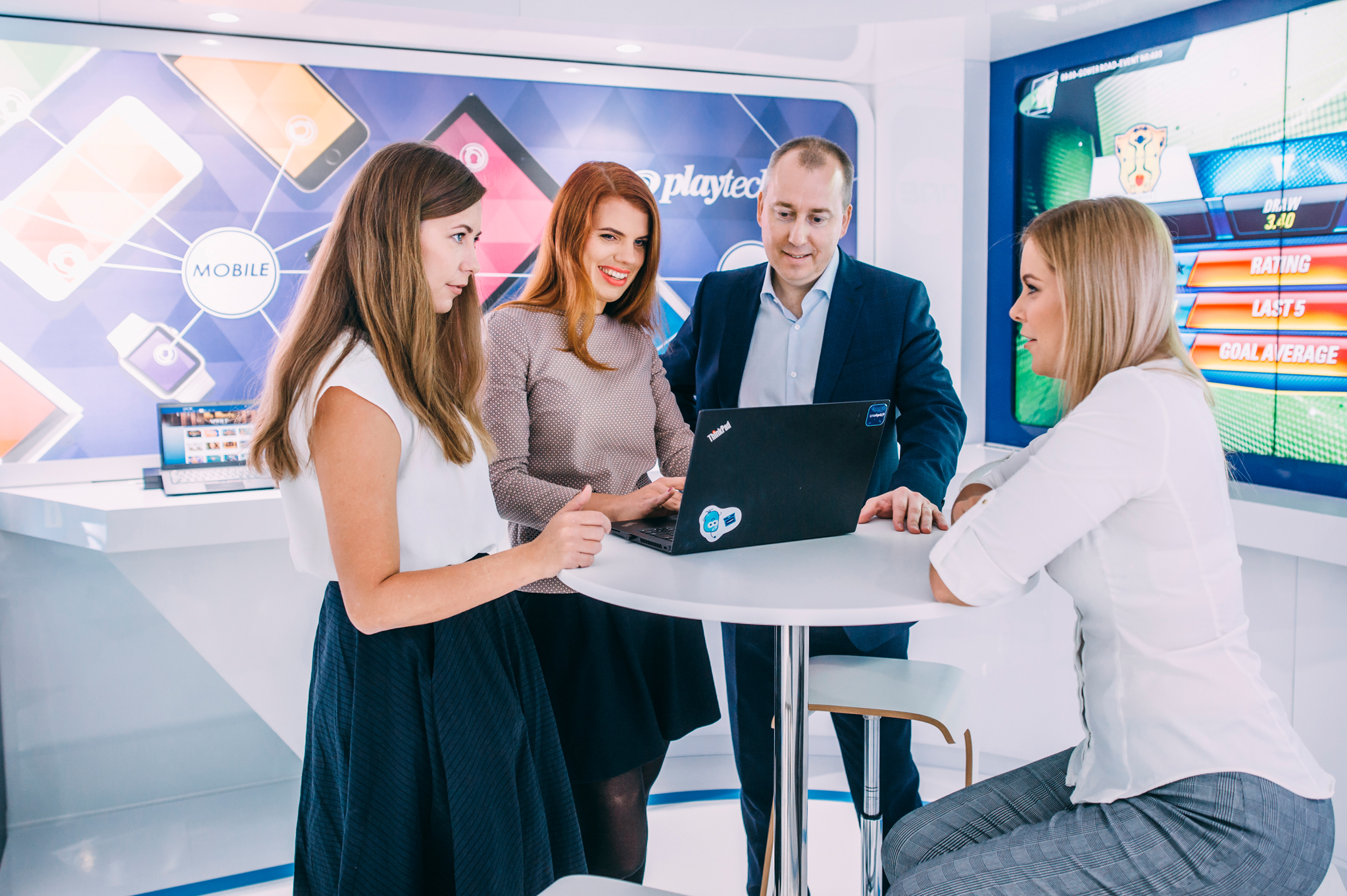 Detailid

Esmane info

Ettevõte
Are you ready for an adventure?
Playtech´s Information Management System unit is looking for an experienced Software Engineer.
Press play and let's design future technology together!
Your influential mission. You..
• Will be a member of a cross-functional product team covering everything from design and implementation to testing and maintenance
• Will be participating in quality teamwork – doing code reviews, actively participating on retros, and taking full ownership of your work
• Will be building and maintaining core services and integrations used by millions of end-users
• Will be helping Playtech unlock new markets by implementing regulatory features and reports
• Will be writing code mostly in Java, but will also taste SQL, Vue.js & PHP
• Will be writing and relying heavily on automated tests
• Will be developing server-side applications along with front-end interfaces for the management systems
Your unlimited powers. You..
• Have good knowledge of Java and Java ecosystem
• Have skills to navigate in a large codebase
• Are curious and open to trying out different technologies and approaches
• Are a true team player at heart but also willing to take ownership of your domain
• Won't be stopped by obstacles - you learn, adapt and overcome
• Enjoy working in a multicultural and diverse environment
Our unique attributes. We..
• Are a global IT powerhouse
• Influence the entire gaming industry
• Offer the experience of working with large scale IT systems – our solutions have more than 200k concurrent users and handle over 3 billion operations per week
• Have a supportive & welcoming team
• Value an active lifestyle and flexibility
• Offer comprehensive benefits and a well-being package
PLAYTECH IS ONE-OF-A-KIND
There are around 1150 unicorns in the world and Playtech is proudly one of them. But we are more than an average unicorn. We are one-of-a-kind.
Two decades of experience and prestigious industry awards demonstrate we don't follow gaming industry trends. We set them.
With us, you can find your passion, choose from unlimited career paths, be part of a supportive and motivated community and work with the absolute best.
IMS UNIT
The award-winning IMS (Information Management System) is the industry's most compelling player management system and the power behind Playtech's entire product portfolio, providing the tools needed to run and manage every aspect of our online gaming operations.
Find out more here:
https://playtech.ee/blog/platform-behind-the-billion-euro-company
https://playtech.ee/read-more-about-ims-product-units
Selle ametikoha keskmise palga info leiad aadressilt palgad.ee.
Asukoht
Tallinn, Harjumaa,

Eesti


Lõõtsa 5, Tallinn
Sarnased töökuulutused:
Front-End Software Engineer for Group Public Web

arendaja (piirikontrolli süsteem)
GoLang Developer