1503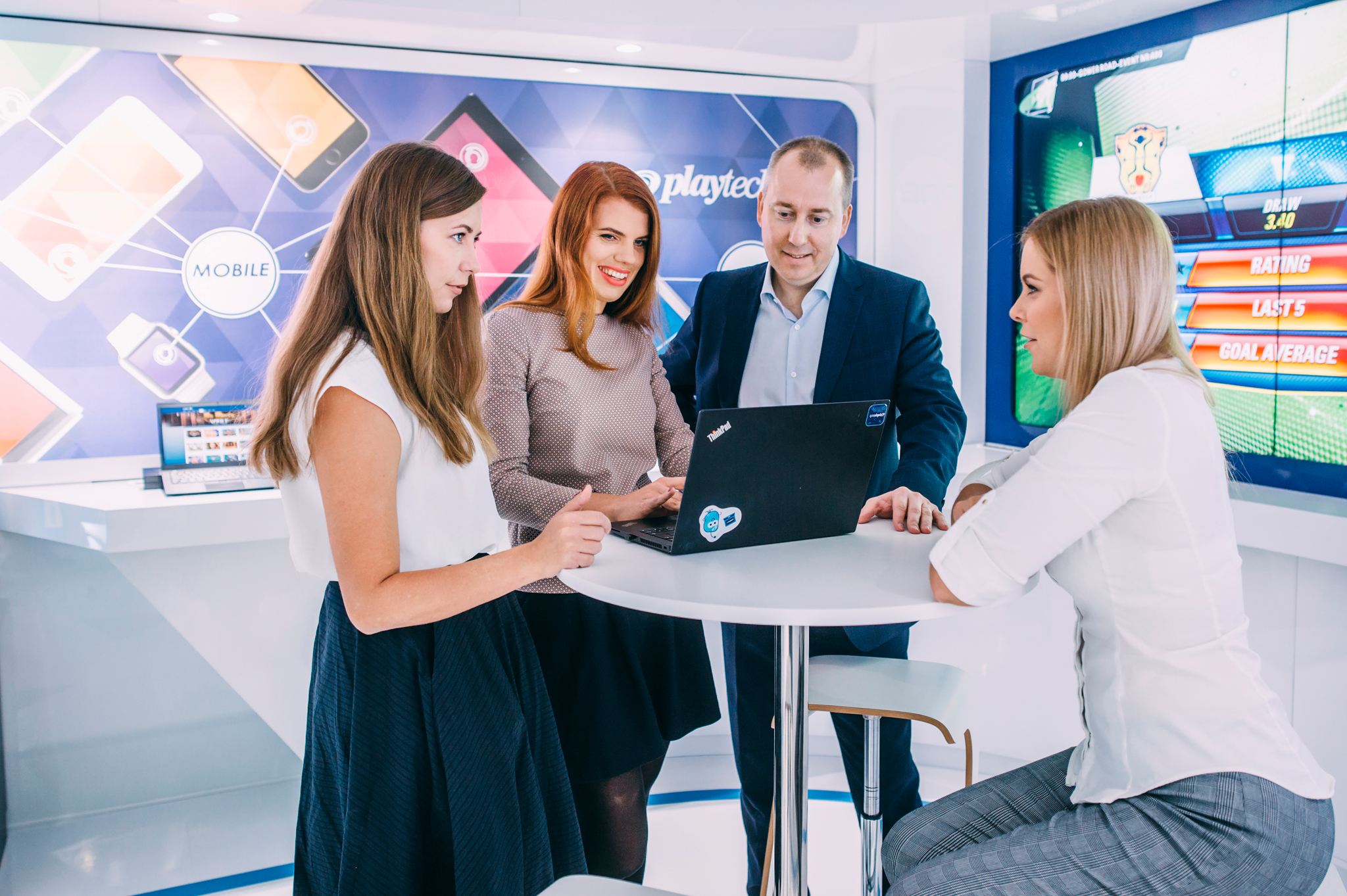 Detailid

Esmane info

Ettevõte
Are you ready for an adventure?
Playtech's Retail finance team is looking for a result-oriented and proactive accountant. This role is a maternity leave replacement.
Press play and let's design future technology together!
Your influential mission. You..
• Will be in charge of processing invoices and purchase orders
• Will be performing payroll calculations
• Will be calculating revenues and invoicing customers
• Will be preparing reports to government organisations
• Will be preparing annual statements and are responsible for the audit process
• Will provide information for corporate reports
• Will do preparation of analyses for management
Your unlimited powers. You..
• Have degree in accounting or economics
• Have experience working as an accountant/assistant
• Have strong computer skills (Microsoft Office product suite, especially Excel, Outlook)
• Have fluent Estonian and English skills both in written and spoken
• Have ability to perform routine tasks accurately and independently
Our unique attributes. We..
• Have a smart and talented team
• Have professional challenges, best tools and top technology to keep you growing
• Offer variety - no day is the same
• Value active lifestyle and promote mental well-being
• Have a lot of fun, engaging company and team events
• Appreciate work-life balance
• Offer flexibility and hybrid work
• Provide a wide range of benefits and bonuses
NB! Application period is open until the 6th of February.
PLAYTECH IS ONE-OF-A-KIND
There are around 1150 unicorns in the world and Playtech is proudly one of them. But we are more than the average unicorn. We are one-of-a-kind. Two decades of experience and prestigious industry awards demonstrate how we don't follow gaming industry trends. We set them. With us, you can find your passion, choose from unlimited career paths, be part of a supportive and motivated community and work with the absolute best.
VIDEOBET'S FINANCE TEAM
We're responsible for providing financial and accounting services to the Playtech Retail business Group in Estonia, Sweden, Italy, the United Kingdom, etc. Our team is small, but efficient cooperation makes us very productive. You will be the valued member of the team, where the initiative to improve the work is highly appreciated.
Selle ametikoha keskmise palga info leiad aadressilt palgad.ee.
Asukoht
Tallinn, Harjumaa,

Eesti


Lõõtsa 5, Tallinn
Sarnased töökuulutused:
Raamatupidaja

FINANTSKONTROLLER

Senior Business Analyst

Luminor
Tallinn
€ 3100 – 4200
Tähtaeg:
08.06.2023