750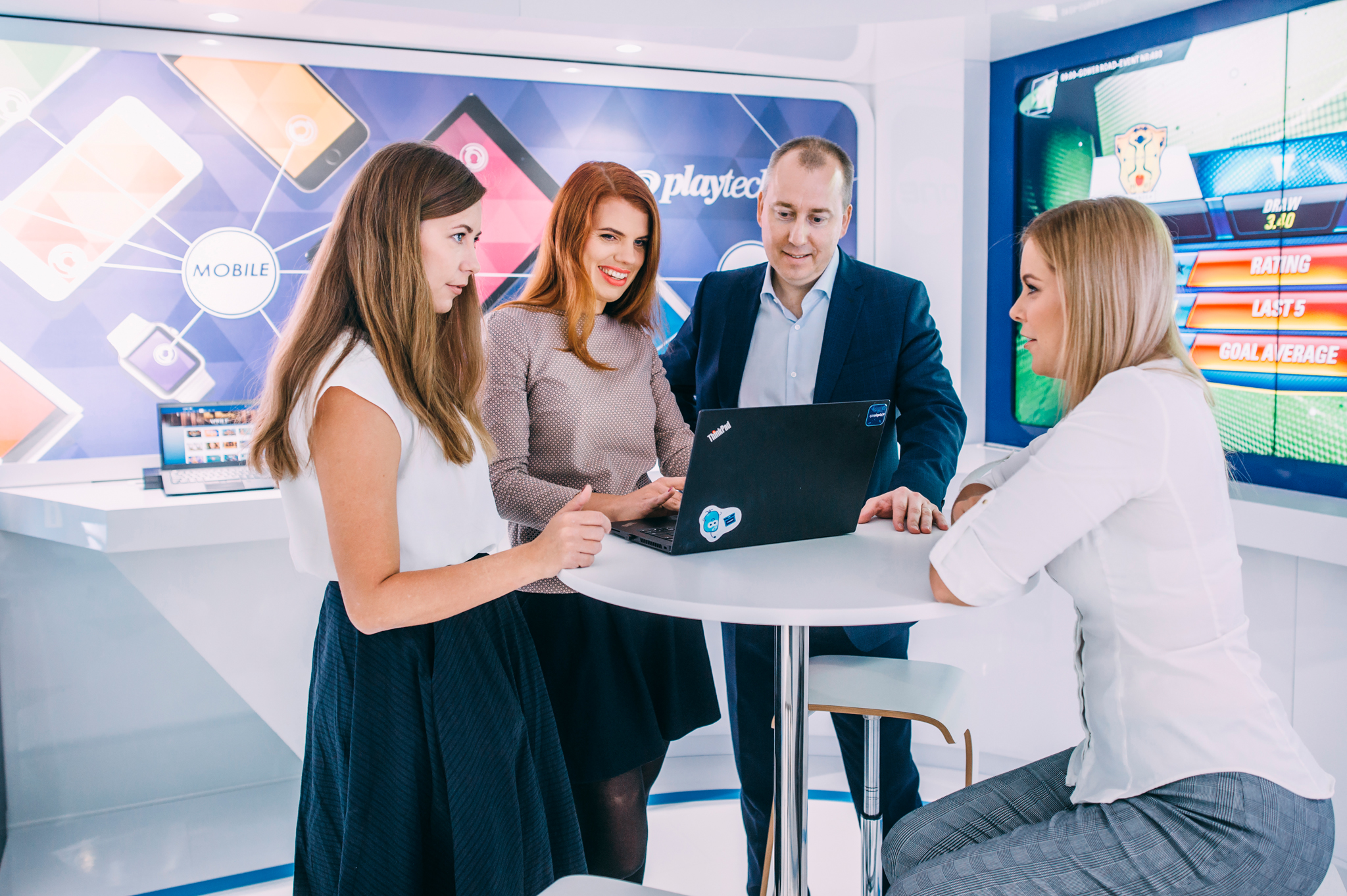 Detailid

Esmane info

Ettevõte
Are you ready for an adventure?
Playtech's Live unit is looking for a driven and dedicated Technical Project Manager.
Press play, and let's design future technology together!
Your influential mission. You..
• Will be planning, managing, monitoring, and controlling software projects through to completion
• Will be managing project teams, including assigning individual project tasks
• Will be holding regular meetings to monitor progress and ensure all timesheets are completed on time
• Will be certifying new Live games and features together with testing organizations across different regulated markets
• Will be coordinating with different parties (external and internal) to ensure that the baseline criteria are met in order to allow for successful entry into client review and approval
• Will be collaborating with other products delivery teams of Playtech, to mitigate risks and issues of the ongoing project
• Will be acting as the main focal point between licensee organization and Playtech Live unit in all technical aspects of service delivery
• Will be assisting licensees and product teams with integrating and configuring our products, services, and API's
Your unlimited powers. You..
• Have previous experience in managing and coordinating projects in the IT industry
• Have an understanding of the software development life cycle
• Have previous working experience with HTML
• Are familiar with Atlassian products (Jira, Confluence)
• Have technical expertise in the client-server architecture
• Enjoy managing several projects simultaneously and are not afraid of deadlines
• Are a perfect organizer and have highly developed prioritizing skills
• Have a positive mindset and excellent verbal and written communication skills
• Are a true team player at heart but also willing to take ownership of your domain
Our unique attributes. We..
• Influence the entire gaming industry
• Have a friendly, collaborative, and technically skilled team 
• Offer a lot of possibilities for self-realization and growth
• Offer limitless opportunities to use the best tools and work with top technology in the world
• Offer an international and multicultural working environment
• Offer flexibility and hybrid work
• Have a wide variety of benefits and many fun events that make you feel part of an awesome community
PLAYTECH IS ONE-OF-A-KIND
There are around 400 unicorns in the world, and Playtech is proudly one of them.
But we are more than the average unicorn. We are one-of-a-kind.
Two decades of experience and prestigious industry awards demonstrate how we don't follow gaming industry trends. We set them.
With us, you can find your passion, choose from unlimited career paths, be part of a supportive and motivated community, and work with the absolute best.
LIVE UNIT
We are responsible for our premium casino product, offering the remarkable thrill of a real-time casino game. It's a one-of-a-kind high-level tech product and we are constantly looking for visionary and next-generation technologies to push the industry forward.
Read more about LIVE Unit from our Blog:
https://playtech.ee/blog/interview-we-re-looking-for-product-professionals-to-deliver-real-time-entertainment-worldwide
Sarnased töökuulutused:
Arvuti- ja kasutajatoe juht

Infosüsteemide arendusosakonna analüütik

Tehniline Spetsialist

Almic OÜ
Tallinn
€ 2400
Tähtaeg:
26.02.2023