1089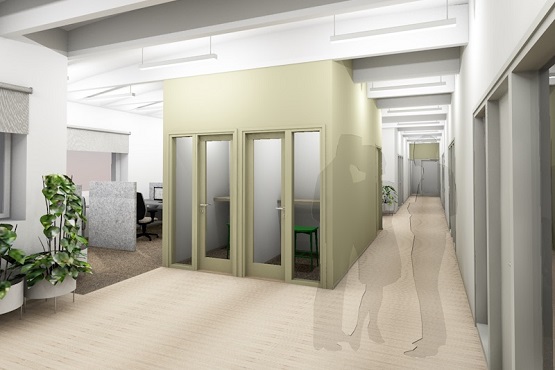 Detailid

Esmane info

Ettevõte
Preferred qualifications
Interactive Brokers is looking for Anti-Money Laundering (AML) Financial Intelligence Unit Analysts for its Tallinn office, IBEST. These Analysts will review and analyze trading activity of the firm's customers to identify potential breaches of market conduct rules or market related financial crime. IBKR does not use vendor solutions, rather it builds its own proprietary surveillance capability, leveraging its historical proprietary trading background. Therefore, offers interesting work and challenges, and opportunities for deep dive investigations versus the mass false positive alert processing roles offered in many financial institutions.
Preferred qualifications
Experience in transaction monitoring for financial crimes, in particular with regard to domestic and international payment activities, preferably gained at a large broker or other financial institution;
Experience identifying red-flags/typologies associated with financial crimes; experience using SQL (or similar) to query relevant activity is advantageous;
A Bachelor's degree in law, business, finance, or accounting preferred or Certified Anti-Money Laundering Specialist (CAMS) or similar Compliance diploma or accreditation;
Proven analytical skills, with a strong attention to detail, and a direct experience escalating high-risk issues to management;
Excellent oral and written communication skills;
Self- motivated with the ability to work in a small team as well as independently;
Excellent oral and written communication skills (English and Russian are a must; any other language is a plus);
Candidates must have an EU passport or a qualifying work permit/residency to work in Estonia.

If you are motivated, have strong initiative, are analytical and methodical; we can offer you a position that will both challenge and reward you while becoming part of a team that is building one of the world's strongest brokerage brands.
Responsibilities
Operate as part of a team of AML professionals conducting ongoing surveillance and investigations on customer activities; where applicable supporting Management with filing reports with law enforcement and regulators;
Become proficient with the firm's case management tool – IBKR360 to ensure all monitoring and reporting activities are effectively documented in compliance with internal standards and regulatory expectations;
Execute review of customers profile and activity history to determine whether there is a reasonable and appropriate rationale for the identified transaction(s);
Document concise and consistent risk-based rationale for alert/investigation conclusions in line with internal and regulatory requirements;
Perform work within the established timeframes and meet standards for Quality Assurance and Key Performance Indicator benchmarks;
Assist in responding to queries/addressing escalations received from the 1LOD; and,
Assists in the development and implementation of work paper templates, documentation standards, and processes for knowledge sharing across regional teams.
Where required, assist Management in responding to external requests for information resulting from FIU activities, and other ad-hoc obligations (e.g., collate MI Dashboards, support completion of any program assessments and process enhancements, etc.);
Communicating, and working closely, with regional surveillance partners, and business stakeholders to enable effective exchange of information needed to facilitate a consistent risk-based approach across IB's multiple markets and operating entities;
Provide ongoing support to the in developing policies and procedures, executing Quality Assurance, facilitating escalations and feedback-loop.
We offer:
Competitive compensation package including share plan
Vision and dental benefits,sport activities compensation
International fast growing environment within a highly successful company
Lunches paid for by the company

Please apply here: https://boards.greenhouse.io/ibkr/jobs/5869876002
Sarnased töökuulutused:
IT Security Specialist

Investeerimisvaldkonna turundusjurist