708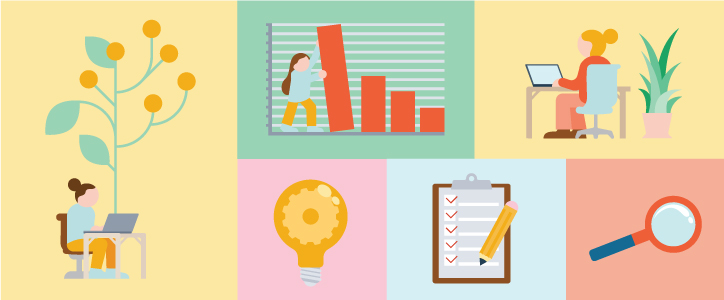 Detailid

Esmane info

Ettevõte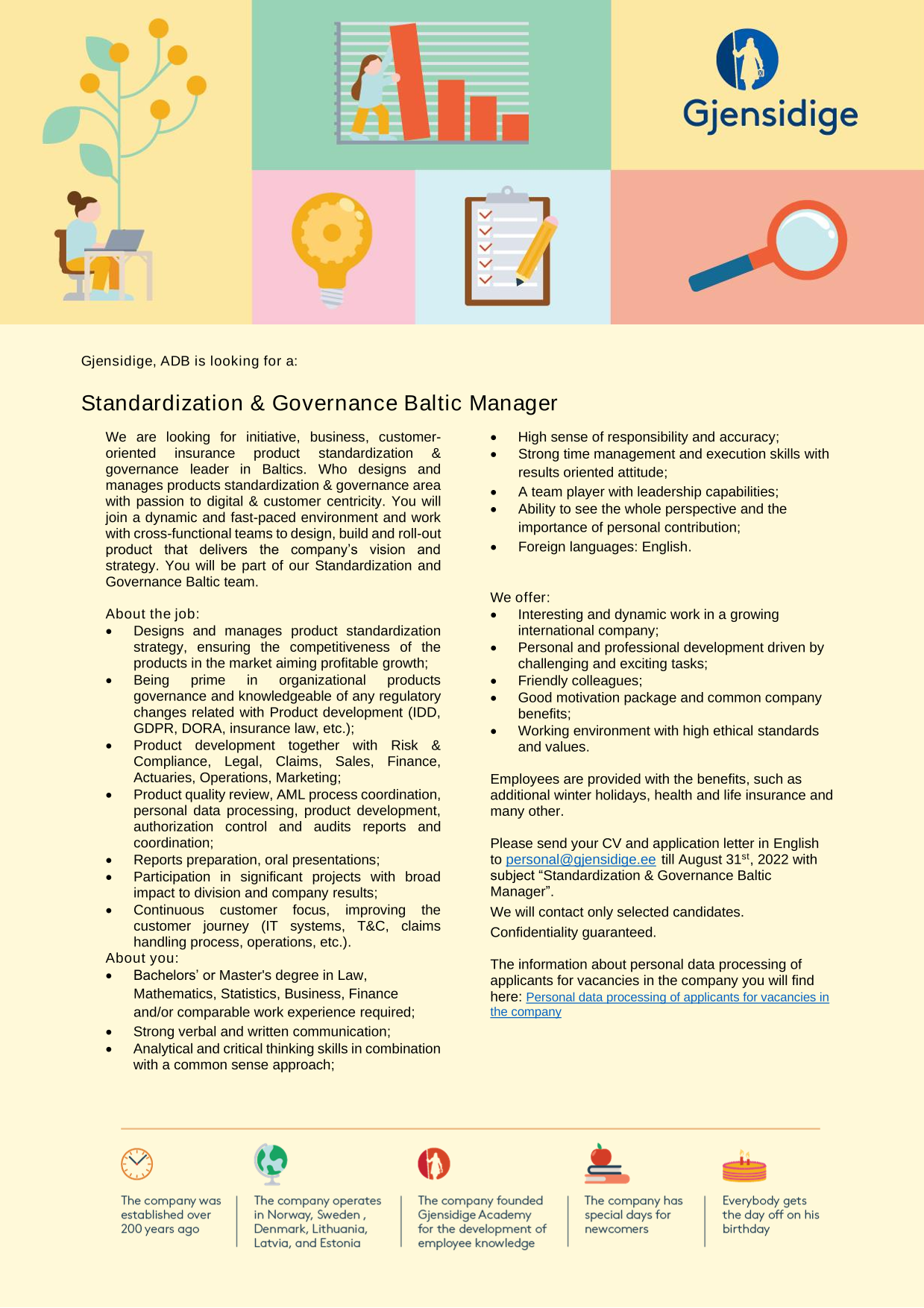 Ootused kandidaadile
• Bachelors' or Master's degree in Law, Mathematics, Statistics, Business, Finance and/or comparable work experience required;
• Strong verbal and written communication;
• Analytical and critical thinking skills in combination with a common sense approach;
• High sense of responsibility and accuracy;
• Strong time management and execution skills with results oriented attitude;
• A team player with leadership capabilities;
• Ability to see the whole perspective and the importance of personal contribution;
• Foreign languages: English.

Tööülesannete kirjeldus
We are looking for initiative, business, customer-oriented insurance product standardization & governance leader in Baltics. Who designs and manages products standardization & governance area with passion to digital & customer centricity. You will join a dynamic and fast-paced environment and work with cross-functional teams to design, build and roll-out product that delivers the company's vision and strategy. You will be part of our Standardization and Governance Baltic team.

About the job:
• Designs and manages product standardization strategy, ensuring the competitiveness of the products in the market aiming profitable growth;
• Being prime in organizational products governance and knowledgeable of any regulatory changes related with Product development (IDD, GDPR, DORA, insurance law, etc.);
• Product development together with Risk & Compliance, Legal, Claims, Sales, Finance, Actuaries, Operations, Marketing;
• Product quality review, AML process coordination, personal data processing, product development, authorization control and audits reports and coordination;
• Reports preparation, oral presentations;
• Participation in significant projects with broad impact to division and company results;
• Continuous customer focus, improving the customer journey (IT systems, T&C, claims handling process, operations, etc.).

Omalt poolt pakume
• Interesting and dynamic work in a growing international company;
• Personal and professional development driven by challenging and exciting tasks;
• Friendly colleagues;
• Good motivation package and common company benefits;
• Working environment with high ethical standards and values.

Employees are provided with the benefits, such as additional winter holidays, health and life insurance and many other.

Please send your CV and application letter in English to personal@gjensidige.ee till August 31st, 2022 with subject "Standardization & Governance Baltic Manager".
We will contact only selected candidates.
Confidentiality guaranteed.

The information about personal data processing of applicants for vacancies in the company you will find here: Personal data processing of applicants for vacancies in the company
Sarnased töökuulutused:
Business Project Manager

Performance Excellence Manager

Elu- ja ravikindlustuse portfellijuht