913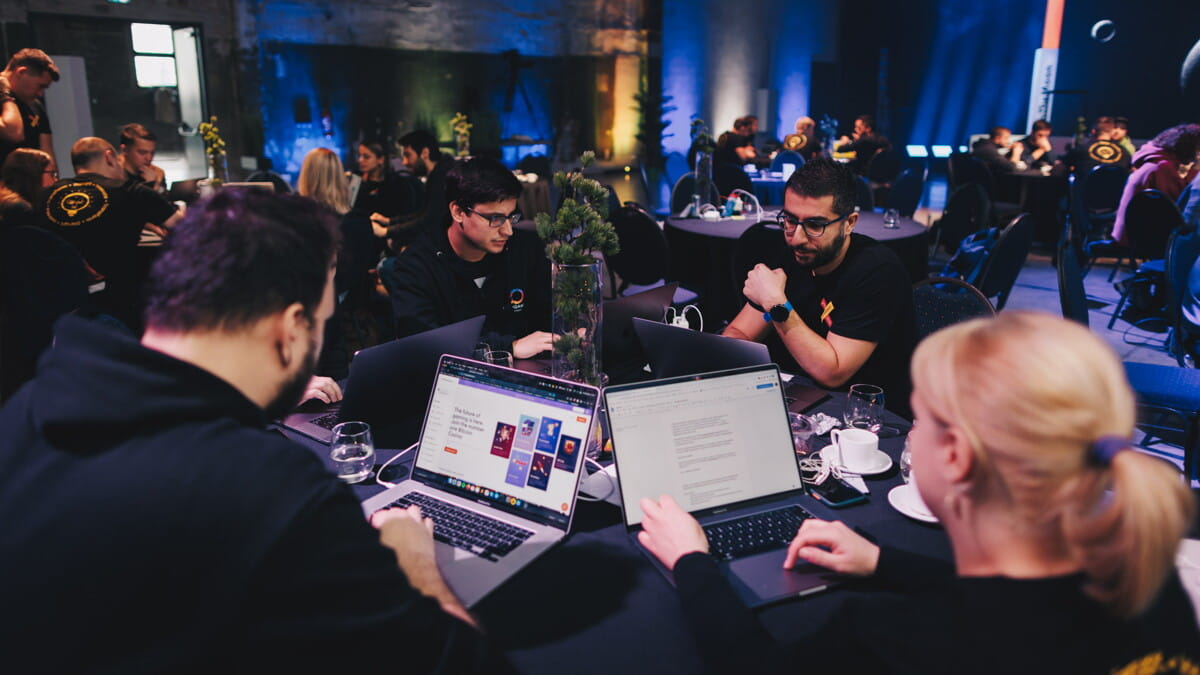 Detailid

Esmane info

Ettevõte
Description
The Yolo Group was founded in 2014 and operates the world's leading Bitcoin-focused iGaming brands, including Bitcasino.io and Sportsbet.io. The Group with it's 800 Yoloers, brings next-level innovation to the worlds of gaming, fintech, blockchain and more. Serving millions of users worldwide, we are committed to putting the customer at the centre of the universe via a wide range of fun, fast and fair products and services.

And as you know, everything in nowadays companies runs over computer networks and networks services are vital part of almost any value creation process. Computer networks are offered in our group by our Technical Operations Team, where the network team is daily making sure, that our computer network services SLA is met through monitoring, central management, next-gen clever designs, planning and flawless execution of IT infrastructure projects/changes.
If this speaks to you and you feel excited to pitch in on this mission, then apply and join us as a Network Administrator!
✍️ Your daily tasks will be
Full responsibility of providing network services for our offices, including:

Office Wi-Fi, Switching, Routing,
802.1x authentication solutions,
Firewalls, VPN solutions,
DHCP and DNS,
Monitoring solutions;

Managing our VPN gateways hosted in multiple locations globally;
Using automation to manage network solutions;
Backing up the configuration and solutions;
Creating and updating documentation.
✔️ What we expect from you
Prior experience of providing computer network services for multi-location companies;
Demonstrated knowledge of networking concepts (LAN/WLAN/WAN, TCP/IP, DNS, DHCP, OSI model etc.)
Ability to navigate in Linux/Unix like operating systems;
Experience with scripting languages with a focus on automation a plus.
Knowledge of cloud based and virtualization solutions;
Understanding of the concepts of vulnerability management and associated monitoring solutions and practices;
In depth technical level of understanding of Technology Infrastructure operations, showing a deep understanding of relevant subject matters;
Ability to initiate own work priorities and lead a portfolio independently;
Excellent level of verbal and written English;
Good work documentation practices;
A team player and strong communicator, with excellent interpersonal skills.
🚀 What will you find at Yolo Group?
Generous learning & development package
Monthly sports compensation ⚽️
In-house gym, sauna and cafeteria
3 health days per year
Birthday day off 🥳
Free parking at the office
Our relaxing sleeping pods that deserve a separate mention
Opportunity to invest in the Group's own venture fund - Yolo Investments
Private health insurance after 1 year of being a Yoloer
Pet-friendly environment
Plenty of events, celebrations and field trips. We're known for finding occasions to celebrate and get together (safely of course). It may sound like a cliché, but we work hard and we play hard - Barney Stinson would say that our parties are legen- wait for it -dary. And we mean legendary...🎉
Have you noticed how people in Hollywood movies go to the rooftop to stare in the distance and gather their thoughts...well, we have that inspirational rooftop terrace too.
We love sports and are passionate cricket ambassadors - we even have our own cricket team that welcomes new members.
Comfortable offices with plenty of fruit, drinks and good vibes


PS! We are providing full relocation support!
Sarnased töökuulutused:
SÜSTEEMIADMINISTRAATOR

Electronics Design Engineer
VÕRGUSPETSIALIST