505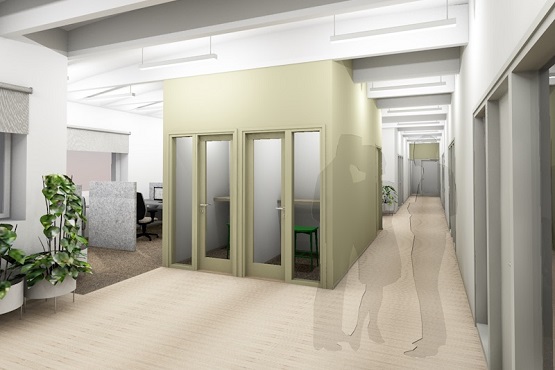 Detailid

Esmane info

Ettevõte
Требования к кандидатам
Interactive Brokers is looking for Trade Surveillance Analysts for its Tallinn office, IBEST. These Analysts will review and analyze trading activity of the firm's customers to identify potential breaches of market conduct rules or market related financial crime. IBKR does not use vendor solutions, rather it builds its own proprietary surveillance capability, leveraging its historical proprietary trading background. The IBEST surveillance role, therefore, offers interesting work and challenges, and opportunities for deep dive investigations versus the mass false positive alert processing roles offered in many financial institutions.

Preferred qualifications:
Background in customer trading surveillance preferred
Strong product knowledge of equity or exchange traded derivative markets' or, preferably, both
Solid academic background
High degree of comfort with computers and technology, and understanding of how technology is applied to business and regulatory problems;
Ability to work in a small-team and fast-paced environment; and to work independently and to multi-task with minimal supervision
Strong analytical thinking and attention to detail
Strong judgment and decision-making skill
Excellent oral and written communication skills (English and Russian are a must; any other language is a plus)
Candidates must have an EU passport or a qualifying work permit/residency to work in Estonia
If you are motivated, have strong initiative, are analytical and methodical; we can offer you a position that will both challenge and reward you while becoming part of a team that is building one of the world's strongest brokerage brands.
Описание работы
Responsibilities:
Conducting trade surveillance and monitoring of transactions on US markets, including OTC and any product(s) that IB LLC offers, for potential insider dealing or market manipulation
Ensuring appropriate and timely alert management, following standards for closure or escalation
Documenting surveillance reviews, investigations, and other activities following guidelines
Assisting with the on-going design, development and calibration of reports and systems to help identify suspicious transaction
Preparing STORs for submission to regulators
Assisting with written responses to inquiries from the SEC, other regulators, or exchanges regarding trading activity by IB LLC customers
Liaising with global colleagues to ensure all impacted legal entities are informed of suspicious activity and working closely with the AML team
Qualifications, Skills & Attributes

Мы предлагаем
We offer:
Competitive compensation package including share plan
Vision and dental benefits,sport activities compensation
International fast growing environment within a highly successful company
Lunches paid for by the company
Please apply here: https://boards.greenhouse.io/ibkr/jobs/5869917002
Sarnased töökuulutused:
Klienditugi / Kliendihaldur

PAYMENTS AND SECURITY SPECIALIST

AML Investigator

Wise
Tallinn
€ 1950 – 1950
Tähtaeg:
23.07.2022