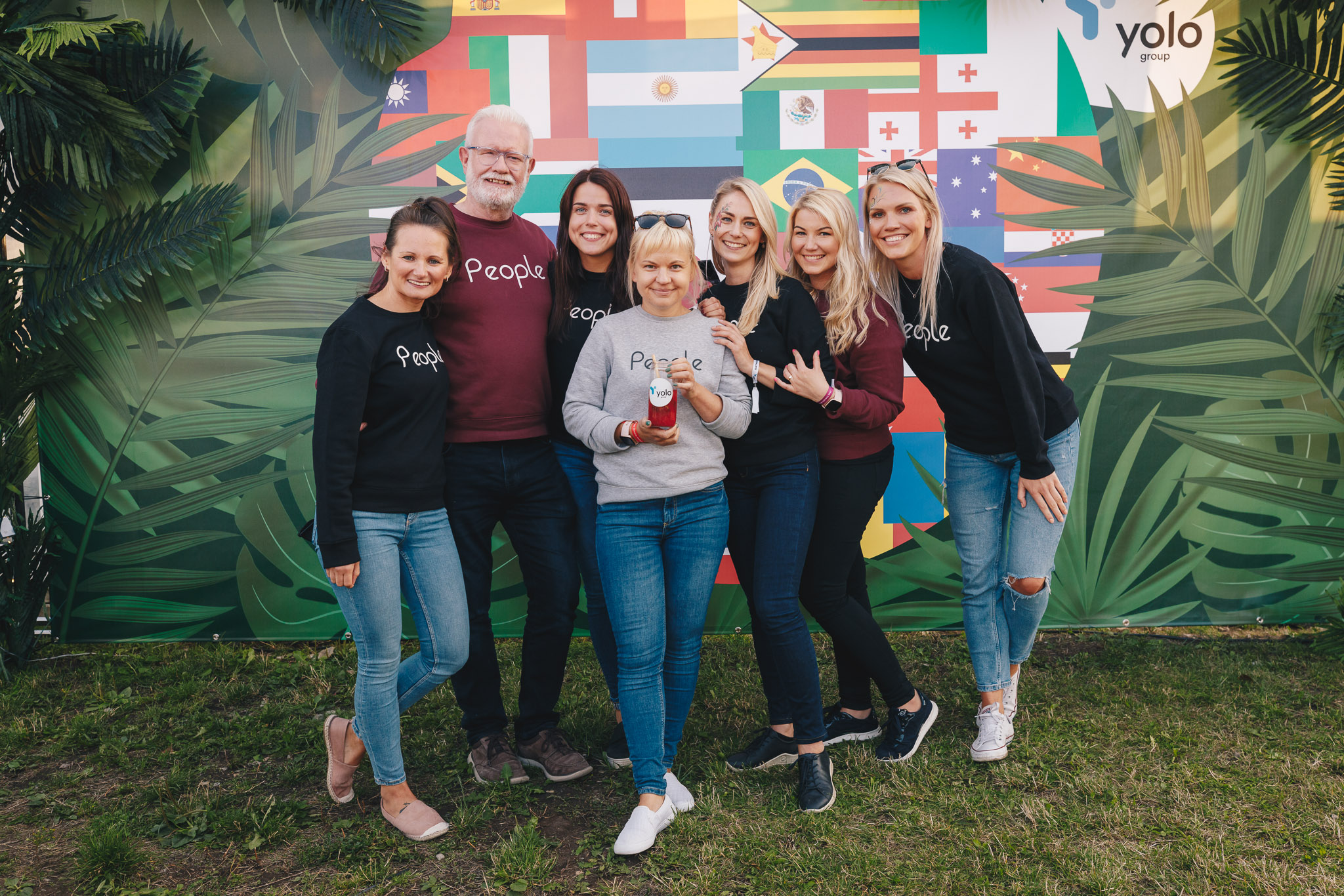 Detailid

Esmane info

Ettevõte
Description
Our People team has a mission to make Yolo Group the best workplace in the universe for current and future employees. So, our team of 13 People Experts needs some additional co-pilots to jump on board. 🚀
As a People Partner, you will be the key contact person for our engineering and business units (approx 180 people) by providing top-notch People partnership and services throughout the whole employee lifecycle. Sounds like an interesting challenge? Then take a closer look 👇
🧐 What will your everyday work life look like?
As an experienced People Expert, you probably know that every day is different in the People world, but your main focus would be:
Culture & Values. Drive and maintain our company culture and values. We live by our mantra - fun, fast, fair and that should echo in everything you do.
People Partnership. Providing support and expertise to your business unit managers around the Group in all people-related matters, such as workforce planning, leadership, people development, performance management, etc.
People Services. Leading and supporting all the People Services in your teams, e.g. onboarding newcomers, internal mobility, people growth talks, exits, providing coaching for employees where needed. You shouldn't be afraid of "getting your hands dirty" in all People areas, but we do have our own recruitment team and People Operations expert to help with the HR admin part.
People Analytics & Data. Keep an eye on your teams' people data, providing reports and overviews for business stakeholders where necessary.
Employee Relations. Advise managers and employees on employee relations aligned with local labor law and provide proactive support.
People Person. Be a 'go-to' person for all employees on any concerns, ideas or feedback. Your door should always be open for them.
People & Culture Projects. Take ownership, drive new initiatives and lead development projects in a couple of expertise areas. Be involved in all other People-related projects.
The role itself is roughly 80% of operational work and 20% of leading/developing some project. We have endless opportunities for growth & development so if you feel that you would like to be part of some area more, then just raise your hand. ✋
🤩 What are we looking for?
The most important thing in our workplace is our culture. We do need to see that you are a true brand ambassador for us and you live by our values. In our team, we love to have fun by having occasional dance parties, jokes, celebrations etc. You should enjoy it too. 💃
To be able to support our people in the best way you need have strong People Expertise background. Any previous experience in People Partner, HR Partner, HR Generalist role where your focus was on supporting managers and being a business partner is very beneficial. If that experience is from IT or iGaming company, even better.
Previous experience and willingness to initiate and implement important People & Culture activities, e.g. implementing people growth framework, creating internal mobility guidelines.
Excellence in creating good relationships with key stakeholders, which also brings us to the next point, very good written and verbal English is a must-have as our working language is English.
As a person, you need to be an initiator, have the drive, independence and readiness to "challenge" and get things done. While at the same time keeping our peoples' and business' best interest in mind.
We are moving fast. Although we are not a start-up anymore, we definitely still have the same mindset and a lot of things are going on at once. So being comfortable with working in a fast-paced and quickly changing environment is important.
🤝 What can you expect from us?
Like our mantra says, a fun, fast and fair workplace where you will be given the freedom to tackle new challenges and grow into the new heights of success. We are driven by disrupting and innovating and that's what we encourage you to do. We have really exciting times ahead in the People team. Although there are many great People & Culture initiatives in place, there is a hunger to do more and get closer to our mission mentioned above.
Our new office at Kalamaja district in Tallinn, Estonia will offer you all the comfort you will ever need - drinks, our own cafeteria, sleeping pods, gym and most importantly a lot of multinational colleagues to have fun with.
Sarnased töökuulutused:
Human Resources Manager

Meediaplaneerija

Koolitus- ja arendusjuht