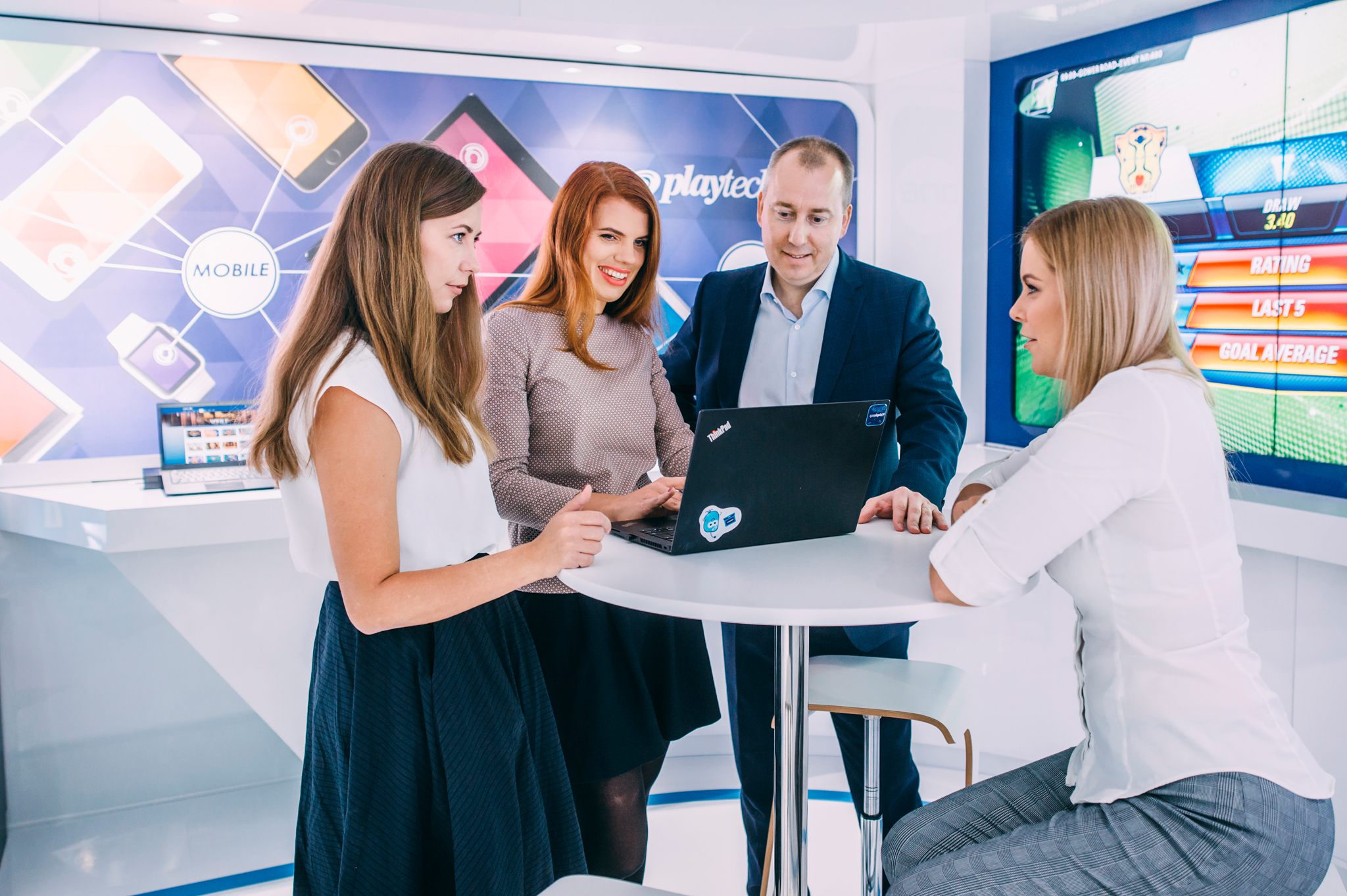 Detailid

Esmane info

Ettevõte
Are you ready for an adventure?

Playtech's Infrastructure unit is looking for a full-time Network Operations Engineer.

Press play and let's design future technology together!

Your influential mission. You..

• Help to keep the lights on – manage and provide support for networking components
• Make a real impact by maintaining firewall rules and load-balancer business logic configuration with the help of an experienced team
• Get to do the exciting stuff – participate in infrastructure-related research and development projects
• Can help us build automation tools
Your unlimited powers. You..

• Think like an engineer – outside of the box, flexible, ready to use both existing out of the box products and implement custom solutions
• Act like a Network Engineer – building and maintaining the bedrock for all the products our company offers – a sustainable and reliable network infrastructure
• Have a knowledge of local computer network theory, practices, and troubleshooting. Including design, configuration, installation, testing, and maintenance
• Already have hands-on experience with any firewall, loadbalancer, switch, router, or DDoS mitigation solutions. The more the better (our focus is on CheckPoint, F5, Juniper, Cisco, Arbor)
• Succeed in challenging situations – flexible, react quickly and precise, adapt to the constantly changing business requirements, think multiple steps ahead
• Are (or tend to be) a bit lazy – a systematic approach to problem solving is not something unfamiliar to you and you are willing to put scripting, automation, and orchestration tools to a good use
• Are an open-minded and collaborative team player speaking good Estonian and English
Our unique attributes. We..

• Offer one of a kind scale – hundreds of devices all around the world running 24/7/365
• Offer unique challenges – do simple everyday work, dive deep into technical debugging sessions, fight off the latest advanced DDoS threat or develop a solution to automate the work you don't want to do
• Take pride in our team and technology – hands-on work with best of breed vendors of network equipment: CheckPoint, F5, Juniper, Cisco, Arbor
• Offer variety – no day is the same
• Value active lifestyle and flexibility
• Offer neat benefits & bonus system

PLAYTECH IS ONE-OF-A-KIND
There are around 400 unicorns in the world and Playtech is proudly one of them. But we are more than an average unicorn. We are one-of-a-kind.
Two decades of experience and prestigious industry awards demonstrate we don't follow gaming industry trends. We set them.
With us, you can find your passion, choose from unlimited career paths, be part of a supportive and motivated community and work with the absolute best.

PLAYTECH'S INFRASTRUCTURE UNIT
Our infrastructure is spread over 17 different countries and 26 data centers.
We rely on 25 000 virtual machines and have 18 000 TB of storage space.
Impressive? Using cutting-edge technologies, we provide central IT infrastructure service to business and internal customers all over the world.
Sarnased töökuulutused:
Rasketehnika liisingu kliendihaldur

Translator

INTERAKTSIOONIDISAINER