3635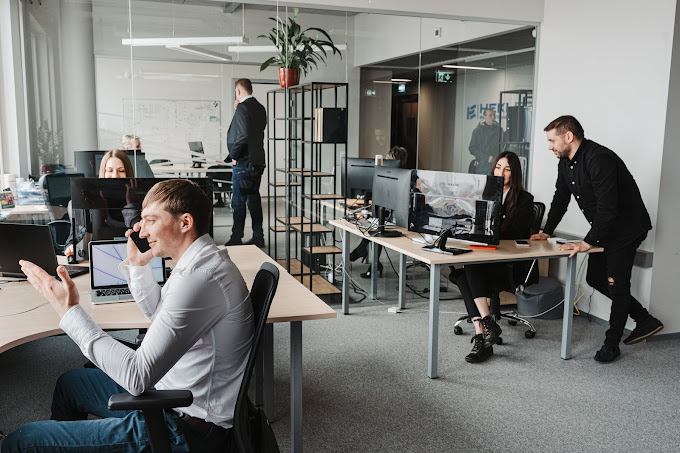 Detailid

Esmane info

Ettevõte
We are waiting for you if:
You are a detailed and systematic person.
You see opportunities in challenges, not obstacles.
You have previous experience in sales or customer support
You are not deterred by a fast-paced work rhythm or communication-intensive days.
You are proactive, active, and a positive person.
You have advanced knowledge of English and Russian.
Your computer skills are at least at an intermediate level.
Job disciption:
Identifying and establishing contacts with potential customers
Successful representation of the company to potential clients
Achieving the maximum number of conversions from potential to actual clients
Objection handling and obstacle overcoming
Participation in trainings
We are offering:
Stable Base Salary with a Bonus Based on Successful Client Acquisitions: You'll receive a consistent base salary along with bonuses tied to successfully acquiring new clients.
Supportive, Enthusiastic, and Diligent Team: You'll work alongside a team that is not only friendly but also highly motivated and dedicated.
Active Company Culture: We foster an active company culture with regular events, competitions, and opportunities for team bonding.
Professional and Personal Development: We encourage both your professional and personal growth through additional educational and training opportunities.
Potential for Rapid Career Advancement and Financial Growth: If you meet and exceed your targets, you'll have the chance for accelerated career growth and increased financial rewards.
Opportunity for Advancement to Department Head: There's a clear path for career progression, including the possibility of advancing to the role of department head.
To apply, please send your CV to m.kivila@hekler.ee
Brutokuupalk
Bruto kuus
  € 1829 - 3565
Lisahüved:

 +Lisatasu
Asukoht
Tallinn, Harjumaa,

Eesti


Valukoja tn
Kontaktisik
Mariya Kivila
+372 56392685
Hello! We are the Hekler company, and we specialize in international job placement. We primarily work with large manufacturing companies, but we are constantly expanding our client portfolio and exploring new niches. We have helped over 1000 specialists find employment. Thanks to our unique system, we provide rapid job placement with high salaries, excellent conditions, and promising manufacturing opportunities.
A few facts about us:
We double in size every year and open several new markets annually.
We are not afraid to experiment, seek new problem-solving approaches, and do things differently.
Working in our company is a significant contribution to anyone's career: we have well-established processes, organizational policies, and an engaged and motivated team.


Sarnased töökuulutused:
Accounting specialist

Operatsioonide juht

Müügiesindaja – Projektijuht