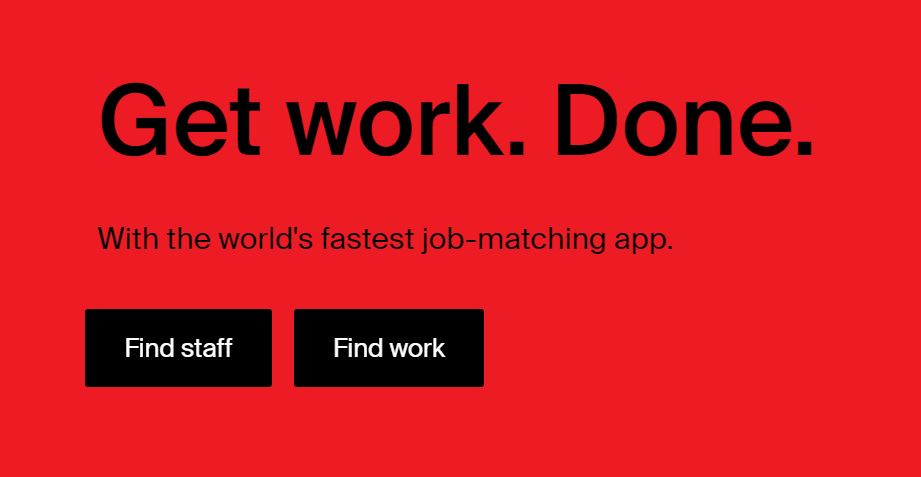 Detailid

Esmane info

Ettevõte
Oled täis tahet midagi ägedat ära teha ning kiire õppimisvõimega turnundusinimene?
Growth Marketing Lead enables growth and sales. They discover the most urgent bottlenecks of growth and produce content, advertising or other tactics to tackle it.
With us you have the opportunity to
Be part of an award-winning startup, providing an on-demand staffing platform to connect businesses looking for casual labour with the members of the Treamer app. Treamer is a Finnish, digitalised company in the new era of the staffing industry. The essential idea of Treamer is to help people and companies towards their dreams by digitally enabling them to confluence. Founded in 2015, Treamer currently has more than 40 000 users and is expanding into new markets with the help of the latest raised funding. Now the target is to be in 2025 the biggest platform employer in Europe!
What you do in this role
You are working closely with the Treamer Country Manager for creating both the supply and the demand side of the Treamer marketplace in Estonia
Run weekly growth marketing process together with the Country Manager - plan, analyze and execute needed activities to help reaching the growth targets
Create awareness for our company - needed marketing materials and content for web and print, from writing the texts to editing the pictures so that people know what is Treamer
Create demand for our services - content for both digital and print and sequences for sales lead qualification in order to get leads for the sales
Create supply for the marketplace - content for both digital and print to acquire workers for the platform
Develop better understanding of the users, their behaviour and what's important for them to clarify how we should communicate with them and differentiate from other solutions
Execute selected tasks in the priority order. Every week is different.
Here some tasks that your week may include:
Create a list of sales prospects and send an email outreach
Qualify the prospects according to the results of the email outreach and assign them to the sales representatives
Interview a customer and publish a testimonial video and a blog post on the Treamer web page and create a campaign to drive traffic to see the page
Set up remarketing ads for businesses visited our website
Interview a Treamer platform worker and publish a testimonial video on Instagram with direct link to download the Treamer app for acquiring more platform workers
Write a press release and contact journalists to get earned media
Analyse results and document learnings

Job description:
● Outreach to prospective individuals of target accounts by mainly email and LinkedIn, but also sometimes via phone and in-person to develop new business opportunities
● Use effectively tools (like Outreach.io, Zerobounce and HubSpot, etc…) to run accounts through every step of the sales cycle
● Manage initial management of inbound and outbound generated leads
● Explain the value of Tremer's services to potential and current customers, as well as senior executives
● Achieve meeting targets as set by the sales team

Profile:
● Personal interest in sales development, initiating outbound contacting and appointment making ● Excellent written and verbal communication skills, and confident telephone manner
● Technical understanding of the digital sales and marketing landscape and tools
● Languages: native Finnish (mandatory) and fluent English
● Great attention to detail
● Process-driven work manner
● Ability to work independently and within a team environment
● Previous experience working at a start-up is a bonus

What you need in this role
You are fast, direct, empowering and fearless
Excellent communication skills (written and verbal)
Always willing to go an the extra mile and you do not give up easily
Proven track record of generating leads or sales via marketing campaigns
Interested in learning constantly new tools and to improve results
You have to at least have some eye for good design
Highly capable in learning from analytics
Highly capable in prioritizing
Understanding of lean startup processes
Great plus
Advanced knowledge in Hubspot
Specialized skills in copywriting, coding graphic design, PPC advertising or video production
Previous experience in startups

Why join our team
You will have a lot of challenges and possibilities for professional development. Treamer platform that connects jobs that need doing with local workers who are ready to work right now, is the world's fastest staffing app. You have an opportunity to improve and contribute to a digitalizing staffing industry. You will be working in an international team supported with innovative and committed employees.
How To Apply
If you feel you have what it takes, please apply by sending us your CV in English. This position is aimed to be filled quickly as soon as a good candidate is found.

More information will be available by calling Liisi Voksepp +37253679979 or liisi@treamer.com
Sarnased töökuulutused:
AML specialist (Member of the Management Board)
Kinnisvara hooldusjuht

Sales Manager