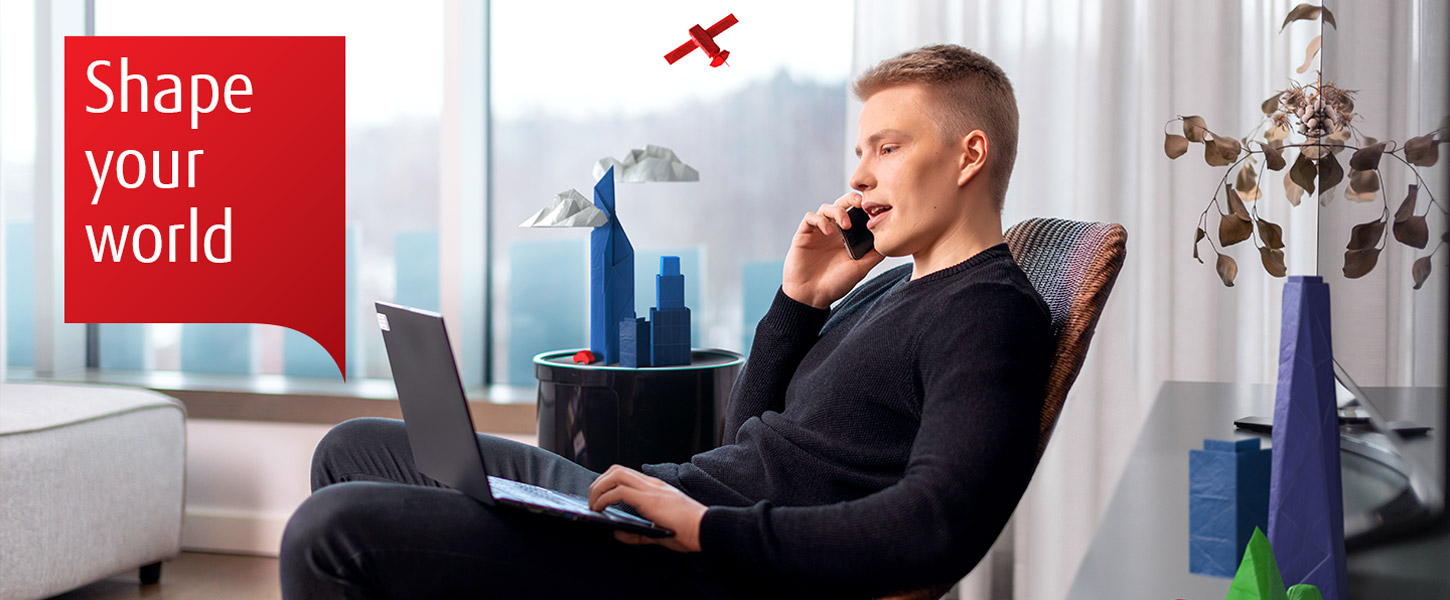 Detailid

Esmane info

Ettevõte
We are looking for a Junior Purchasing Specialist to join our supply chain service delivery Team
In this role you will be an important link between Fujitsu´s customers and suppliers, making sure the amount of buffer stocks is always at the right level as well you will have daily collaboration with our warehouse, build relationships with Fujitsu´s Partners and become a strong member of supply service delivery team.
Fujitsu Estonia Supply Chain Department handles businesses on a global scale —Fujitsu's business clients in the Nordics are served by 50 people from Estonia, Finland and Sweden. We offer our clients an end-to-end supply chain service, from receiving orders to the settlement of transactions. Our daily work is based on LEAN principles and thanks to these and the end-to-end supply chain management, every member of our team will grow into a top specialist in their field.
In this role you would be responsible in following areas:
• Inventory Management (Demand Planning & Analysis)
• Customer specific data management – Customer specific Sharepoint management (internal)
• Purchasing of hardware products and accessories (sourcing, queries, ordering, deliveries, follow-up, invoice check)
• Creating and Maintaining Material Master Data
• Process Optimization and Documentation
• Collaboration with colleagues, customers and suppliers across EMEIA region

Why join our team?
You are very welcome to join our team where you will work side-by-side with top specialists in their field and receive a thorough training in supply chain management. We believe as well that a balance between work and private life is important, which is why you will be able to have a say in planning your working day. On top of it all, our team features high-quality humour, active communication and an environment that offers variation - different clients, their cases and processes bring something new to each day. As a bonus, you will be able to enjoy seven additional vacation days each year, sports compensation and many other perks offered by Fujitsu Estonia.
Here, you will experience fun and easy-going atmosphere every day. In our team, you will be given a lot of end-to-end responsibility combined with positive working atmosphere and constructive attitude in compliance with LEAN principles. If you want to help create customer value within our service delivery team by finding solutions to our customer requirements, this is a great place for you to develop professionally. In our team, the key to success lies in collaboration, taking responsibility and a positive attitude!
– Stella Kirs-Plotkin, Supply Chain Team Manager –
What do we expect from you?
Since our clients only speak English we expect you to speak and write fluently in this language. Experience in working in logistics or sales or prior knowledge of planning, analysis and/or finance will certainly be an advantage and help you settle in more quickly. It would be great if you have knowledge of SAP. If not, you will be trained by your helpful colleagues.

Fujitsu Estonia Supply Chain Department as an employer
Our roots are in Japan: we are Japan's largest IT-enterprise. We work in 100 countries around the world. We are truly an international enterprise in the best meaning of the term. We are able to offer substantive cooperation with our Scandinavian and European teams. With us you will have a chance to participate in global projects. You will put yourself to the test here and broaden your image of the world. An active community of specialists thinking innovatively awaits you, along with the opportunity for international development.

Sarnased töökuulutused:
Payment Specialist

Nooremarendaja
Business Controller