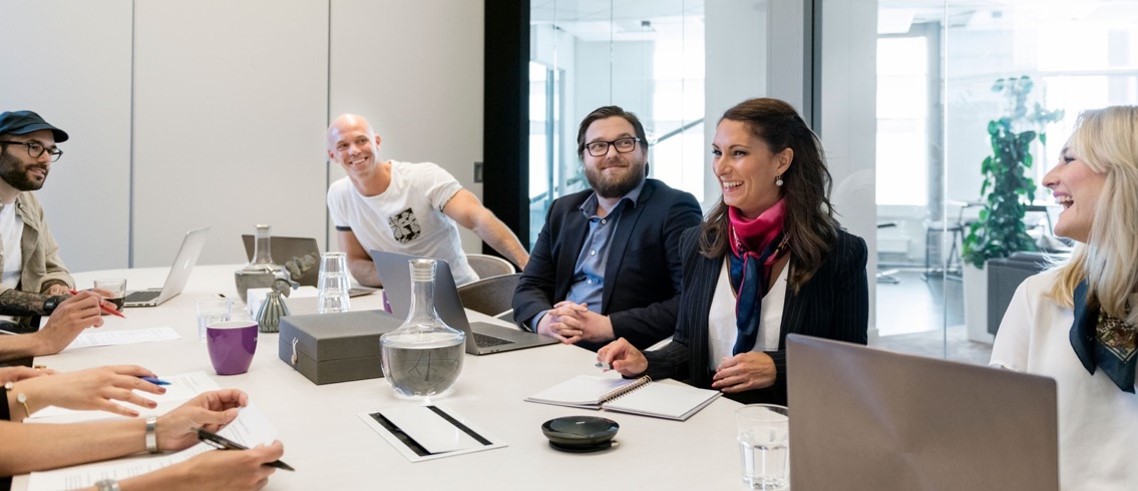 Detailid

Esmane info

Ettevõte
Nice-business Consulting OY, in short NICO, is a Fujitsu-owned IT staffing company. Our mission is to ensure the right ICT skills at the right time and the right place in a cost-effective way to our customers. Currently we are operating in Finland and in Estonia and our offices are located in Helsinki, Oulu, Tampere, Turku, and Tallinn.

Our strength is our knowledge of the IT labour market and we utilize a wide range of modern search channels and local IT specialist groups in order to find the most suitable specialists. In addition to Nico's own employees, we also use subcontractor networks to find the needed skills and professionals. Nico serves both Fujitsu Group, and it's clients, but also many external customers.

Here are some facts about us:
• Customer satisfaction 4,66 out of 5
• 15000 assignments
• 100% focus on IT sector
• In business for 20 years, founded February 2000
• 8 million euro annual revenue
• 80 employees
• Triple A credit rating
• Authorized by Private Employment Agencies Association
• Part of a leading global IT corporation

We are a well-networked company among experienced IT professionals. Our network extensively covers all typical IT roles and competencies such as: Architects, Software Developers, Program & Project Managers, Service Managers, Scrum Masters, Testing and Quality Managers, Integration Specialists, Technical Experts, Test Engineers as well as Support and Maintenance Specialists.

As we have established an operating office in Tallinn in 2020, we are searching for a self-motivated Business Manager/IT Recruiter to realize our growth plans.

Job description, tasks:
As a Business Manager you will be responsible for various activities including client relations, team leading, planning, managing and reporting.
As a IT Recruiter you will also be very hands-on with the most important task – to find suitable IT experts for the customers' needs.
You will customize processes, participate in marketing initiatives, lead sales, and steer all operations to achieve profitability targets.
You will represent Nico Estonian branch in the company management team as a member.

Requirements:
Experience in the IT sector
Management experience
Staffing, subcontracting or recruiting business experience in Estonia
Business-oriented mindset and the ability to analyze, plan, strategize and lead the operations
Ability to find the needed talent for the clients (incl. hands-on recruitment, temporary staffing IT-resources, subcontractors)
The ability to provide excellent customer experience
Good people-management skills
Strong communicational, time management and organization skills
Relevant university or college degree
Fluent Estonian and English language skills
A hunger for success
We also value the ability to network, inspire and influence - including on social media

We offer:
Although you will be the key employee of Nico in Estonia, you don't have to do everything by yourself. You will get support both from Nico in Finland and locally from Fujitsu Estonia.
We offer you the best aspects of starting a small business while at the same time having the global Fujitsu Group behind you. You can get involved in Nico's growth and success, and make an impact on the local market. You will create your own accountable business unit and you will be welcomed by your highly skilled colleagues in Finland and locally in Fujitsu Estonia.
In addition, we provide you with comprehensive salary and company benefits, such as health care, skills development opportunities, telephone benefits, Nico and Fujitsu staff events and hobby clubs, first-rate tools, and remote working opportunities.