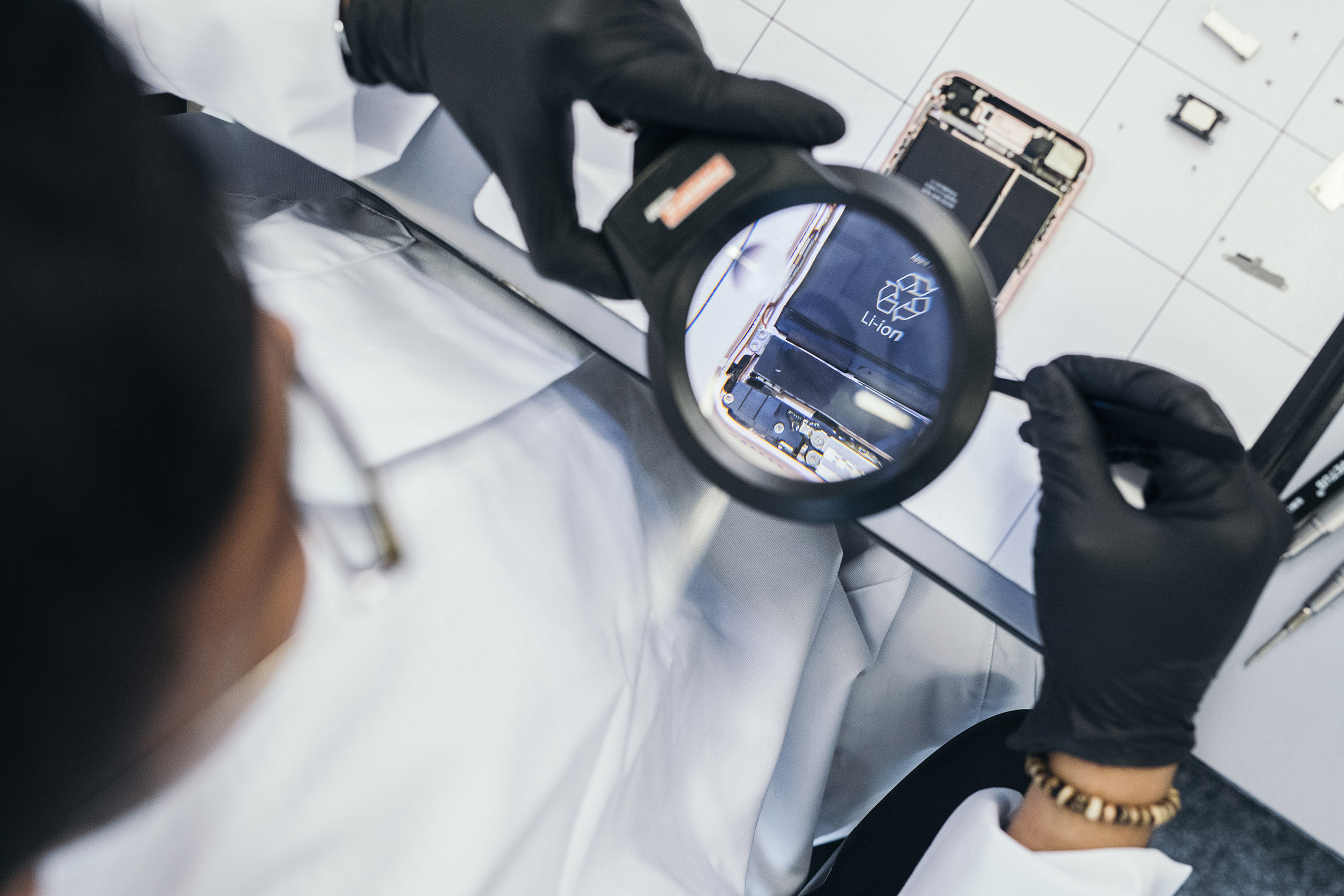 Detailid

Esmane info

Ettevõte
Swappie is building a platform for refurbished smartphones, bringing the circular smartphone economy to the masses and enabling everyone to consume electronics more sustainably. Since launching in Finland in 2016, we have grown exponentially and expanded to 11 new countries, doubled our headcount during last year to 500+ employees, and raised funding from some of the most prestigious investors in the Nordics.

The Return Material Authorization (RMA) Department is a part of the Swappie Supply Team and assigned to Swappie Refurbishment Operations for stock management. As a primary task, RMA carries out return management and process control. The mission of the RMA Department is to ensure the quality of purchased stock through the application of quality standards and to minimise margin leakage through efficient return processes with vendors.

We are looking for an experienced RMA Specialist to join our team. As an RMA Specialist you will be working closely with Account Managers (who purchase stock from vendors) and with the various Operations departments. Your daily duties will consist of 75% computer work: crafting basic reports through Google Sheets, internal and external communication, following processes through databases. Another 25% is physical work, such as scanning phones or fulfilment of returns.
IN THIS ROLE YOU WILL
Work with internal databases
Create return reports in Google Sheets
Communicate with suppliers via email
Ensure smooth interdepartmental communication between Operations, Supply and Finance teams
Fulfil return orders
Arrange logistics for return shipments
Have a chance to contribute to improving the RMA processes
WE WOULD LIKE TO HEAR FROM YOU IF YOU HAVE
Excellent business English skills
Basic Excel and analytics skills
Excellent problem-solving skills
Demonstrated ability to learn new things fast
A proven attention to detail
People skills and you enjoy leading by example
Successfully managed multiple deadlines and stress
A team player mindset, but have the ability to work independently
Experience from logistics, supply returns or stock management
Bachelor's Degree in a related field is an advantage, but not a must
Used an ERP or MRP before - this would be useful, but can also be learnt on the job
WHAT WE OFFER
Become an early team member of RMA department, Tallinn
A unique opportunity to join our 500+ person international team in one of the fastest growing startups in Europe
Amazing opportunity to further develop yourself and take part in improving our processes
Many possible career paths within the company
Competitive salary, stock options, company benefits and more
By joining the RMA Department you will be a member of a close-knit and dynamic team. You will have clear career path opportunities into various business fields such as finance, logistics, analytics and account management. You will see the daily effects of your work and be able to directly contribute to developing better ways of working.
Does this sound like an exciting opportunity you don't want to miss? If yes, we would love to hear from you! 🚀

Please note that we are contacting candidates constantly, so do not hesitate to apply as soon as possible. The position will be filled as soon as we find the right match. If you have any questions about the role, reach out! Please note that we don't accept job applications via email.