758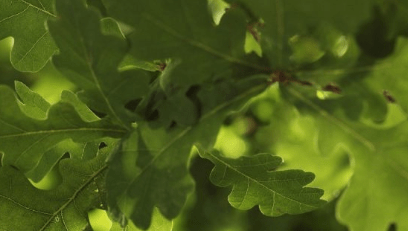 Software Architect to Digital Solutions Sweden
Swedbank AS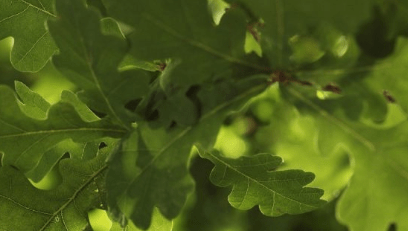 Software Architect to Digital Solutions SwedenSwedbank AS
Detailid

Esmane info

Ettevõte
Do you want to be responsible for the solution architecture enabling our digital channels for over 4 million customers? We are looking for an experienced Software ART Architect to Digital Solutions Sweden, Group Channels & Technologies.
Do you want to develop modern scalable architecture and propose design decisions working closely with our domain architects? Do you want to be part of our SAFE journey working closely with the Chief Product Owner, business stakeholders and cross functional development teams? Do you love communicating complex topics in an easy way, interacting with specialized software engineer and business stakeholders? This is the job for you!
In Swedbank you have the opportunity to:
Design and develop software architecture solutions that meet business and IT needs.
Be part of a part of a specific VDE - Agile Release Train (ART) and responsible for the realization of solution architecture creating and communicating IT solutions that fulfil business requirements while following architectural guidelines
Analyse and define software architecture requirements, including scalability, maintainability, and reliability
Collaborate with business stakeholders and cross functional development teams to understand their needs and develop solutions that align with Swedbanks overall strategy
Empower and guide software engineers in their daily tasks
Evaluate new technologies and make recommendations on their adoption.
Start a learning curve and become an expert in common function fields such as corporate entitlements, digital KYC/Onboarding, open banking and document management
Ensuring architecture compliance or seeking adjustments based on emergent design decisions, working closely with the Domain Architects.
Participate in Architecture governance of platforms, development processes, evolution, and support
What is needed in this role:
Experience of leading architectural work in a domain within Swedbank or another large corporation
Experience of leading and guiding software engineers with regards to architecture- and design
Drive architectural work and be a representee and collaborate with architects in other business areas within Swedbank
Active participation in cross-functional communication, a customer-centric mindset, and engagement in making others understand complex problems in the domain area. Be able to explain and communicate complex topics in an easy way
A solution-orientated mindset with excellent analytical and problem-solving skills as well as a genuine interest for innovation.
Demonstrated experience of designing, building, and delivering solutions and products as well as being a team-player in our agile development environments
Have a genuine interest to learn new skills and to coach and help others to succeed
An academic degree in appropriate IT discipline
Knowledge in the Swedish language is an advantage
What we offer when you join us:
An open, simple and caring culture
Opportunity to create the best experience for our customers
An international, sustainable and inclusive work environment
Development opportunities and advancement in your career
Flexible working options
Access to Group performance program, company pension plan, optional health insurance, and other benefits
"Join our team and...
be part of an international, skilled, and ambitious team of professionals, who jointly deliver a wide spectrum of business-critical digital products and services to our customers. You will play an important role in creating the best experiences for our customers. We offer a friendly atmosphere where collaboration and teamwork are key to successful deliveries." Caroline Bäckman, your future manager
We look forward to receiving your application by 23.10.2023.
Location: Stockholm, Umeå, Tallinn or Vilnius
Contacts
Recruiting manager: Caroline Bäckman +46(0)705605232
SACO: Camilla Ivarsson +46 8 58 59 44 37
Finansförbundet: Åke Skoglund +46 8 58 59 02 88
If you are employed in Estonia, please note that the salary offered for this position ranges from 4100-6100 EUR gross i.e. before taxes.
If you are to be employed in Latvia, please note that the salary offered for this position ranges from 3800-5700 EUR gross i.e. before taxes.
If you are to be employed in Lithuania, please note that the salary offered for this position ranges from 4800-7200 EUR gross i.e. before taxes.
We may begin the selection during the application period, so we welcome your application as soon as possible.
We have made our choice regarding recruitment media and therefore kindly decline contact with ad sellers or sellers of other recruitment services.
Swedbank does not discriminate anybody based on gender, age, sexual orientation or sexual identity, ethnicity, religion or disability everybody is welcome.
Brutokuupalk
Bruto kuus
  € 4100 - 6100
Asukoht
Tallinn, Harjumaa,

Eesti



Kaugtöö võimalus
Kontaktisik
Caroline Bäckman

We serve local communities and are proud to play an important role there as well as being a key part of the financial system.
We are dedicated to developing close relationships with about 7.3 million private and 600,000 corporate customers.
Our passion is to help people to save for a better future. We work every day to support people, businesses and society to grow by promoting a healthy and sustainable economy.
Sarnased töökuulutused:
Baltic Product Manager for Payments
Sise-eeskirjade haldamise juuniorspetsialist
Turustatistika andmebaaside arendamise spetsialist