1771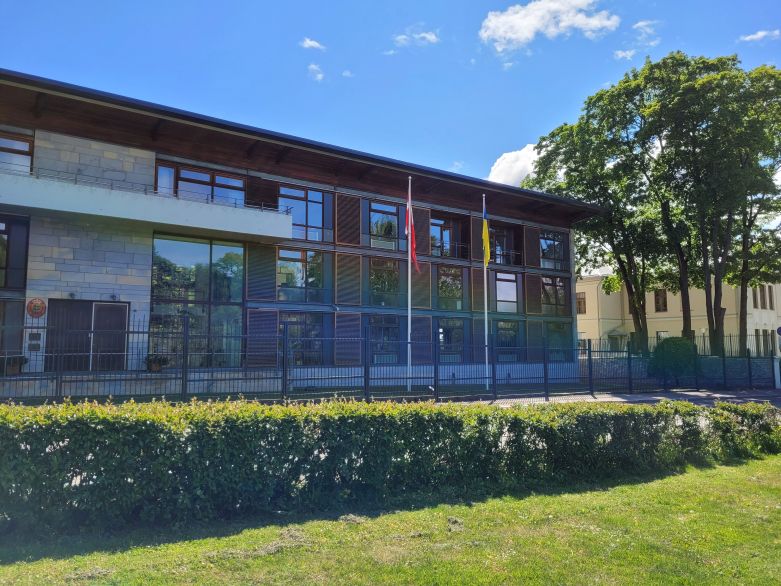 Detailid

Esmane info

Ettevõte
About you
We expect you to have relevant higher education, accounting experience and familiarity with accounting software in general. Knowledge of and experience with Microsoft Dynamics NAV is a benefit. We work with several IT systems so ability to quickly learn to use new programmes is very important.
You should be fluent in English as this is the working language at the Embassy. Knowledge of Danish or other major European languages is not required but is appreciated.
You will need to be compliance-focused and comfortable operating in a highly regulated environment.
We expect you to exhibit independent thinking and problem-solving skills whilst being able to act as part of a team of geographically and culturally diverse co-workers. The Embassy values include quality, integrity and team spirit, and we put great emphasis on helpfulness, respect and flexibility.
Ability to plan and prioritise tasks and handle busy periods working to often tight deadlines is also a must.

About the role
We are looking for an Accountant / Desk Officer working across our finance processes / Embassies. Your tasks will broadly include a combination of:
• Daily handling of payables via the Danish Government payables management system Indfak;
• Approving travel and expense settlements;
• General ledger accounting tasks (Navision Stat, a system based on Microsoft Dynamics NAV);
• Follow-up on monthly reconciliations of bank and balance accounts;
• Quarterly closing procedures, including preparation of relevant reports and running virtual meetings with the respective Danish Ambassadors;
• Creating budgets based on input from the Embassies and running budget follow-ups and updating.
Employment conditions
You will be employed at the Danish Embassy at Wismari 5, Tallinn. The salary is determined by skill and experience and in accordance with Estonian labour market conditions and salary levels. The workweek at the Embassy is 37 hours per week with the daily lunch break (30 minutes) included in the 37 hours. We offer 5 weeks holiday (Estonian labour rules apply) and flexible working hours with the opportunity to work from home a proportion of the time.

Employment is contingent upon obtaining a security clearance from Danish security authorities, 2 references from previous employers and submission of a no criminal record certificate.
We expect you will join us in early September 2023 or shortly thereafter, depending on timing of the necessary security clearances.
Application
You should send your application in English with relevant information about education, previous employment and skills to the Royal Danish Embassy at e-mail address tllamb@um.dk with the subject VFT Application.

Applications should reach the Embassy as soon as possible but latest by 28 June 2023. Selected candidates will be invited for an interview in the last week of June.

The Embassy embraces equal opportunities for all and therefore welcomes applications from all qualified persons regardless of race, sex, religion, age or disability.

Additional information about the position by e-mail vilton@um.dk (Villi Tõntson, Head of Virtual Finance Team).
Selle ametikoha keskmise palga info leiad aadressilt palgad.ee.
Asukoht
Tallinn, Harjumaa,

Eesti


Wismari 5
Tööaeg
Täistööaeg
Paindlik tööaeg
Embassy of Denmark in Tallinn is the representation of the Kingdom of Denmark in Estonia.

The Virtual Finance Team (VFT) embedded in the Danish Embassy in Tallinn is assisting Danish Embassies in Europe, Asia, Middle East and Africa with all finance related tasks, acting as a shared service and competence centre.
Our objective is to ensure compliance with all applicable rules and procedures whilst performing general accounting and budgeting tasks in an efficient manner.
We are the first point of contact and support for our Embassies in all finance related queries.

Sarnased töökuulutused:
Raamatupidaja

Projektide raamatupidaja

Raamatupidamise ja tehingute seaduslikkuse valdkonna audiitorid