2037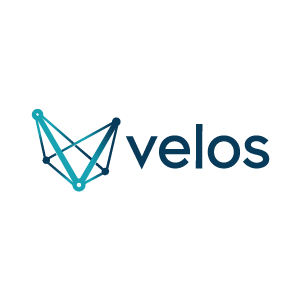 Assurance Support engineer
Tasks:
Proactive in recognizing and handling uptime and performance challenges
Troubleshoot the service / system and provide root cause analysis
Troubleshoot performance and stability issues of the services using a wide variety of tools.
Provide Assurance support for IoT platform and manage customer associated platform processes for the IoT platform and any other associated systems.
Provide technical support and assurance for problems with IoT products and services
Act as Assurance escalation point from clients for all IoT platform related request and incidents.
Manage the Assurance support resolution queue and highlight any process improvements to enhance efficiencies.
Analyse and resolve problems / queries or where appropriate prioritize, allocate and escalate to third/fourth line support (either of which may be internal or third party).
Gather accurate detail for both new, change and information requests for prioritization and allocation to third/fourth line support.
Monitor the status of the IoT SIM management platform and associated systems through toolsets provided
Provide excellent customer assurance service, with an attitude of exceeding SLA's
Support the implementation of new systems and software and the delivery of data reports.
Become a proficient user of all toolsets (Nomad, Tayana, Grafana, Jira Service Management system and others) to assist customer queries and internal requests.
Independently managing own workload, ensuring that accurate and up to date notes are maintained at all time.
Knowledge, Skills & Experience:
University degree in Telecommunication / IT or equivalent experience
BTec or equivalent in IoT or Telecommunications.
Understanding of SS7 and packet switch data exchange
Knowledge of IoT products and solutions
Demonstrate a proven track record within a similar technical environment.
Ability to troubleshoot complex problems throughout the whole technology stack
Effective communication and influencing skills
Ability to troubleshoot complex problems throughout the whole technology stack
Power user of PostgreSQL, MySQl, Oracle databases
Issue resolution experience (including Root Cause Analysis)
Perfect / Fluent English (verbal and written) & Russian
Personal Skills:
Good time management and prioritization skills, multitasking
Working efficiently in emergency situations
Analytical and methodical.
Good organisational, prioritisation and coordination skills.
Ability to assimilate and relay technical information.
Excellent problem-solving skills.
Beneficial:
IP knowledge in Firewalls, VPN's/IPSEC's
Good understanding of the service management and delivery framework (ITIL)
Minimum 3 years of professional experience in Telecom Operator or Vendor
We offer:
Job in a trusted International company
A professional working environment;
Massive international knowledge base;
A wide range of clients and assignments;
Various training opportunities;
Competitive compensation package
Additional information
Work in shifts during EU and US time
We will only contact candidates who have passed to the short list.
Similar job ads:
Group IT Manager

QA analyst

IT support Specialist