1977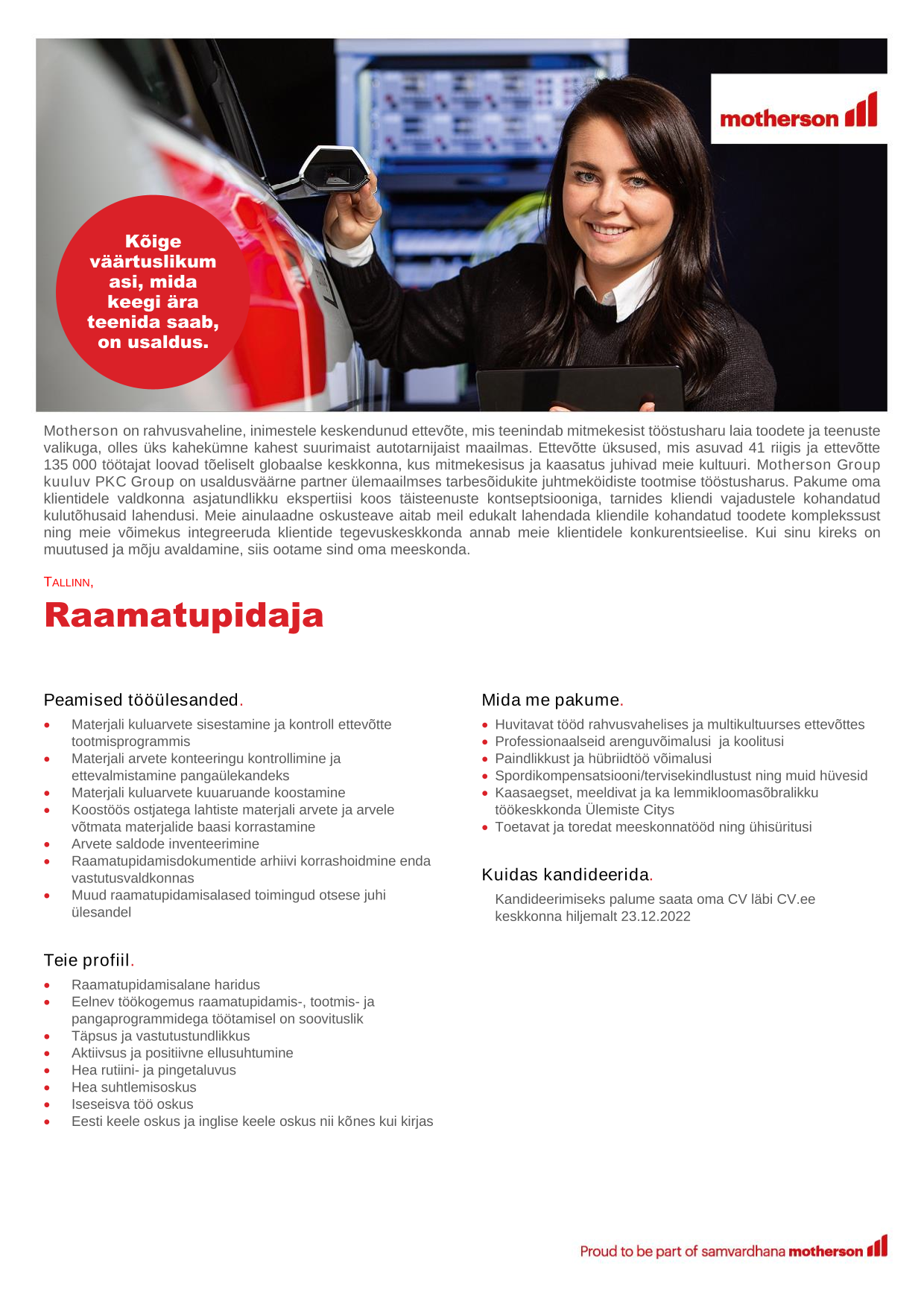 You can find average salaries for this postition at palgad.ee.
Location
Tallinn, Harjumaa,

Estonia


Lõõtsa 8
Remote work opportunity
Time of work
Full-time
Flexible schedule
Contact person
Siiri Reedo

PKC Group is a trusted and acknowledged partner in global transportation industry, and a preferred supplier for leading global commercial vehicle and rolling stock brands. The company is a member of the Samvardhana Motherson Group, one of the 26 largest automotive suppliers worldwide. With our worldwide service and production network we are where our key customers need us. PKC Group facilities are located in Brazil, China, Estonia, Finland, Germany, Lithuania, Mexico, Poland, Russia, Serbia and USA.
More information at www.pkcgroup.com
PKC Group...
Similar job ads:
Sisekontrolli analüütik

Заместитель главного бухгалтера

Raamatupidaja Soome osakonda

1OFFICE OÜ
Tallinn
€ 1800 – 2500
Deadline:
30.09.2023