430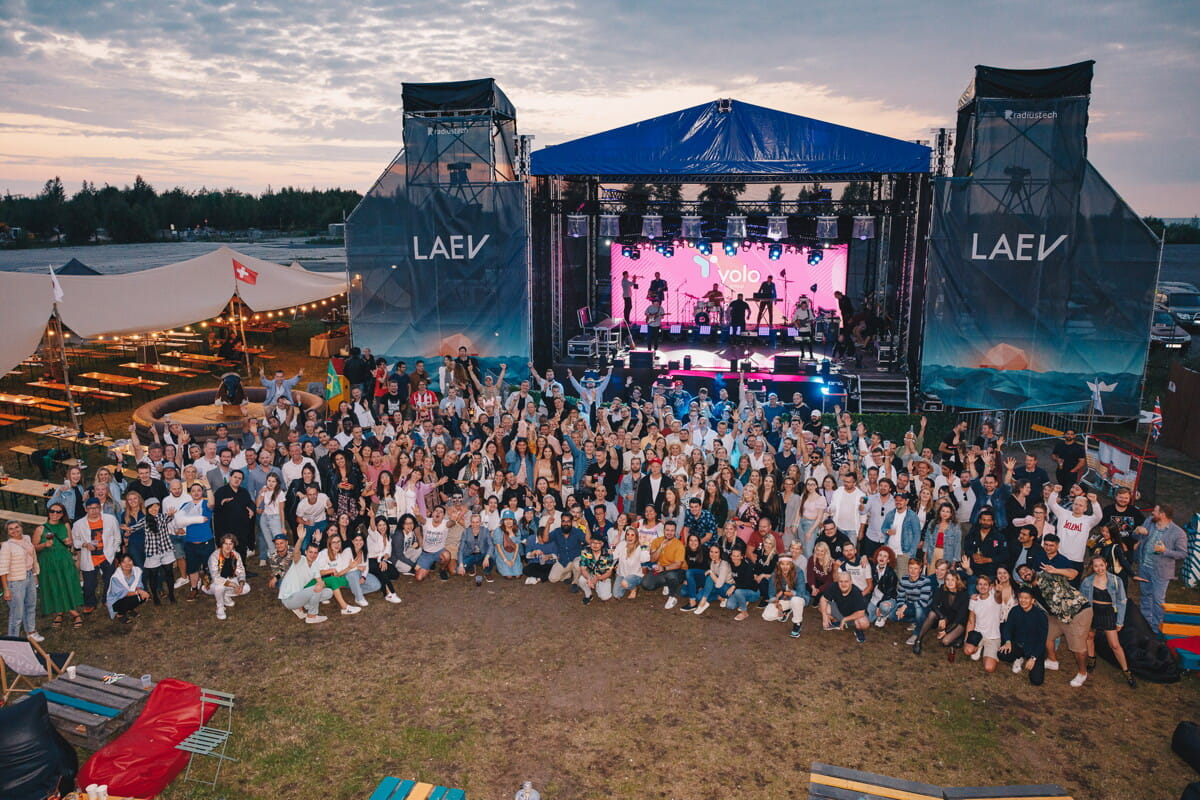 Description
Yolo Group brings next-level innovation to the worlds of gaming, fintech, blockchain and more. Serving millions of users worldwide, we are committed to putting the customer at the center of the universe via a wide range of fun, fast and fair products and services. Powered by a team of more than 800 Yoloers, the Group's disruptive DNA is matched only by a desire to take everything it works on 'to the moon'.
Our first live casino entertainment studio was established in Tallinn in April 2020, and today we have more than 150 people working with us. But we have big plans soon. We are about to open a new business and enter the hospitality sphere. Knowing our DNA, there surely will be many things coming up.
To support all of our growth plans, we are now looking for a Senior Shift Manager to jump on board! ✨
✍️ Your daily tasks will be
Share and educate on relevant business results and snippets of the Bombay vision

Encourage and facilitate teamwork

Run feedback & team meetings when required

Make sure that Shift Management set procedures are understood and followed by SMs

Set up Team targets & KPIs

All communication is in English, unless specified and requested otherwise

Train, coach, and mentor Shift Managers when required

Communicate challenges & issues with in-house tech, Bombay Incident Management, Bombay Live and the management team

Evaluate Studio pit boss software and propose desired functionality

Make proactive, solutions-focused decisions

Effective communication amongst the management team regarding staff attendance, problems

Oversee proper issue troubleshooting as they arise without the direction of management

Oversee shift reports, summarize and forward to the Live Casino Management

other needs and requirements, and any outstanding issues to be passed on

In case if any of the troubleshooting was not executed properly by SM, make sure that corrections were made and/or SM was informed of inaccuracy made
✔️ What we expect from you
Maintain SM Knowledge Base in up-to-date and official state

Oversee all dealing and shuffling procedures to ensure the security and integrity of the casino

Ensure and check all required documentation is completed correctly by the end of every shift

Take ownership of your personal directorship in the office

Communicate with casino management and head office when required

Prepare daily, weekly, and monthly performance reports when required

Lead by example by being always customer-centric and positive

Be a role model

Encourage two-way feedback

Hold staff accountable for positive attitude and behavior

Lead with empathy and respect

Positive and customer-centric attitude

Proactive problem-solver with strong decision-making skills

Effective communicator
Ability to multitask, prioritize and work in a busy, demanding & fast changing environment
At least 2 years' experience as a Shift Manager or Service Manager within the Live Casino environment
Self-starter, motivated & able to work on own initiative
Performance Management experience
Fluent in English
Great industry knowledge
Employee Training and Coaching skills
Sound Business Acumen
🚀 What will you find at Yolo Group?
Generous learning & development package (Innovation Days, Management Development Program, Stepping Up + other role specific courses)
Monthly sports compensation ⚽️
In-house gym, sauna and cafeteria
3 health days per year
Birthday day off 🥳
Free parking at the office
Opportunity to invest in the Group's own venture fund - Yolo Investments
Plenty of events, celebrations and field trips. We're known for finding occasions to celebrate and get together (safely of course). It may sound like a cliché, but we work hard and we play hard - Barney Stinson would say that our parties are legen- wait for it -dary. And we mean legendary...🎉
Have you noticed how people in Hollywood movies go to the rooftop to stare in the distance and gather their thoughts...well, we have that inspirational rooftop terrace too.
We love sports and are passionate cricket ambassadors - we even have our own cricket team that welcomes new members.
Comfortable offices with...