1041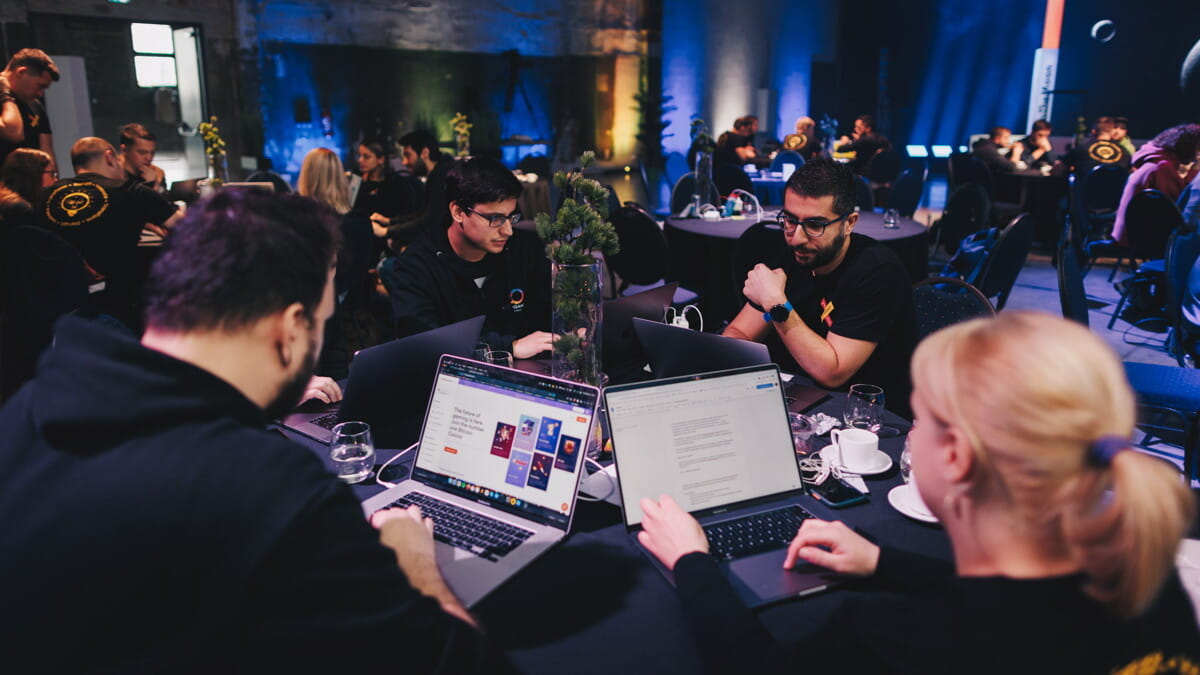 Description
Yolo Group brings next-level innovation to the worlds of gaming, fintech, blockchain, and more. Serving millions of users worldwide, the company is committed to putting the customer at the center of the universe via a wide range of fun, fast and fair products and services.

Our Sportsbook team is looking for Mobile Automation QA to help take our technology to the next level! Be a part of one of the strongest tech companies in Estonia!

Sportsbet aims to deliver best quality realtime betting experiences to our users worldwide. We constantly disrupt and innovate to stay on the cutting edge of technologies while continuing to maintain and improve huge number of services powering Sportsbet ecosystem. We care about architecture, performance and always try to keep customer in the center of our universe.

✍️ Your daily tasks will be
Create a plan of test automation for an existing product and implement automation according to this plan;
Estimate, prioritize, plan and coordinate testing activities;
Review user stories and functional requirements to create test cases;
Work with the development team and stakeholders to clearly understand the application requirements and functionality to help determine test cases and communicate issues found;
Execute ready test cases and execute exploratory testing;
Design, develop and execute automation scripts;
Identify, record, document thoroughly, and track bugs;
Monitor debugging process results;
Perform thorough regression testing when bugs are resolved;
Conduct post-release/ post-implementation testing;
Develop and apply testing processes for existing product to improve quality.

✔️ What we expect from you
At least 2 years of experience in QA automation;
Knowledge of software QA methodologies, tools, and processes;
Experience in writing clear, concise, and comprehensive test plans and test cases;
Experience with the following tools: Jira, TestRail (or similar Test Management Systems), Postman, Browserstack;
Experience in mobile development frameworks (flutter, swift etc);
Experience with mobile testing tools like Appium, Selenoid etc;
Ability to work on multiple tasks simultaneously;
Critical thinking and analytical skills to examine bug reports and prioritize necessary tests;
Good communication and teamwork skills to interact with different stakeholders. You'll work closely with the dev team – from reproducing the reported issue and emphasizing the fix for critical bugs to understanding how the bug has been fixed;
Excellent level of verbal and written English;
CSS, HTML are an added advantage.
🚀 What will you find at Yolo Group?
Generous learning & development package
Monthly sports compensation ⚽️
In-house gym, sauna and cafeteria
3 health days per year
Birthday day off 🥳
Free parking at the office
Our relaxing sleeping pods that deserve a separate mention
Opportunity to invest in the Group's own venture fund - Yolo Investments
Private health insurance after 1 year of being a Yoloer
Pet-friendly environment
Plenty of events, celebrations and field trips. We're known for finding occasions to celebrate and get together (safely of course). It may sound like a cliché, but we work hard and we play hard - Barney Stinson would say that our parties are legen- wait for it -dary. And we mean legendary...🎉
Have you noticed how people in Hollywood movies go to the rooftop to stare in the distance and gather their thoughts...well, we have that inspirational rooftop terrace too.
We love sports and are passionate cricket ambassadors - we even have our own cricket team that welcomes new members.
Comfortable offices with plenty of fruit, drinks and good vibes

PS! We are providing full relocation support.


Similar job ads:
Tarkvara Testija

Pakisorteerija

OMNIVA
Harjumaa
Deadline:
21.08.2022
Majahoidja